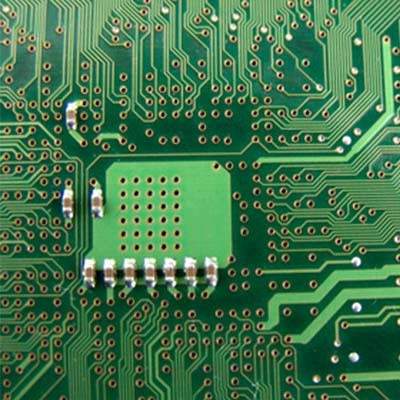 Inside its casing, your computer contains many parts. While these parts may not be moving, they are hard at work, enabling you to use your computer to accomplish your goals. For today's Tech Term, we'll take a closer look at just one, the motherboard, and examine what it contributes to your device's operation.
What the Motherboard Does
Your computer's motherboard is its internal control center, the communications hub for the rest of the device. It is through this circuit board that all of the computer's components and peripherals connect and share data. In this way, the motherboard is what makes a computer a computer, and not just a box filled with disparate components.
When the computer first boots up, the first thing to get power is the motherboard. Its different components then activate the various other parts of your computer.
Parts of a Motherboard
In order to properly function, the motherboard requires quite a few pieces to be present and correct. While the layout, or form factor, varies based on the specifications needed, all motherboards have these basic components incorporated.
Chipset - the chipset is what enables the transfer and flow of data between the various other components of the motherboard. Divisible into two parts, the Northbridge and Southbridge, the chipset allows the different components to communicate with each other.
CPU - The CPU is the part of the motherboard that relays information from the Northbridge to the different parts that it communicates with. A better CPU will assist you in having a fast and efficient computer.
Slots - A motherboard's slots are what hold the different pieces that make up a particular motherboard in place. These pieces could include:
Random Access Memory, or RAM
PCI(e), which connects to expansion cards, like video, network, or sound cards
SATA, which connect to storage drives like HDD and SSD
In short, your computer's motherboard is a small, but absolutely critical component to the function of the device as a whole. Have any more questions about motherboards, or any other aspect of your technology? Reach out to us and let us know! (512) 388-5559