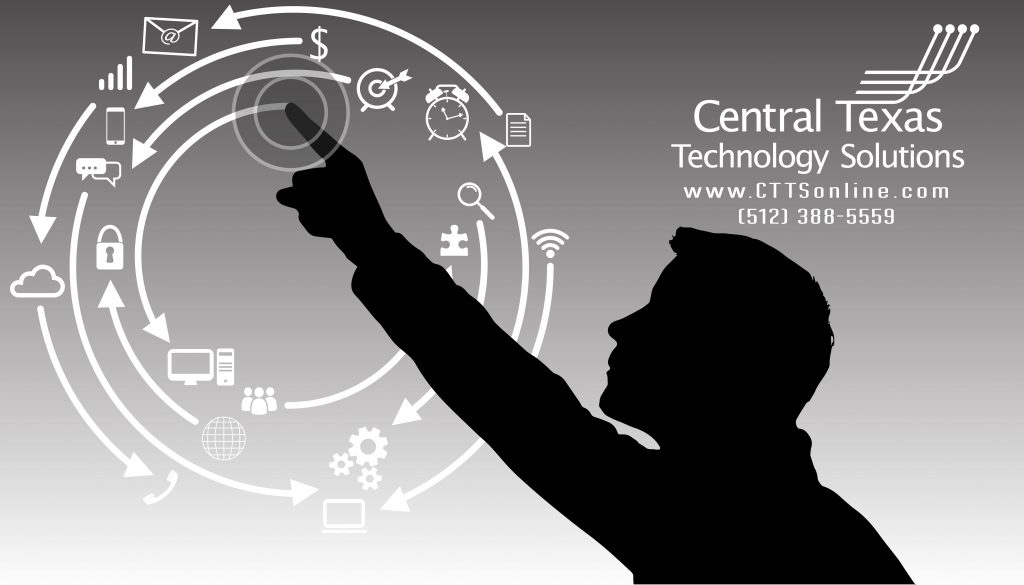 How CTTS is Helping Companies Shift to a Remote Work Environment 
Ensure that you'll be able to easily share, manage, and collaborate on work with your Team from anywhere. The following tools can provide additional layers of security for remote employees: 
Virtual private network (VPN):

 A VPN provides an encrypted, private connection so employees

 

can securely access company resources and applications from home or public networks.

 

Remote Desktop:

 Remotely access your work computer or other devices from home or anywhere on the road, simply connect to your computer at work – whether unattended or even in sleep mode.

 

Windows Virtual Desktop (WVD):

 WVD (which is included with M365) enables central

 

management and security of users' desktops by creating Windows 10 virtual desktops in Azure,

 

allowing end users to work remotely with a secure connection and securely store data in the cloud rather than on their local device. WVD separates the computer environment from user devices, greatly reducing the risk of confidential information being left on a personal device.

 

 
You have many options to choose from when it comes to your remote workforce, but not all options will be a fit for your company. This is why CTTS works with you to determine the individual needs of your business.  
Schedule a consultation today and reap the benefits of Managed IT Support Services in Central Texas.