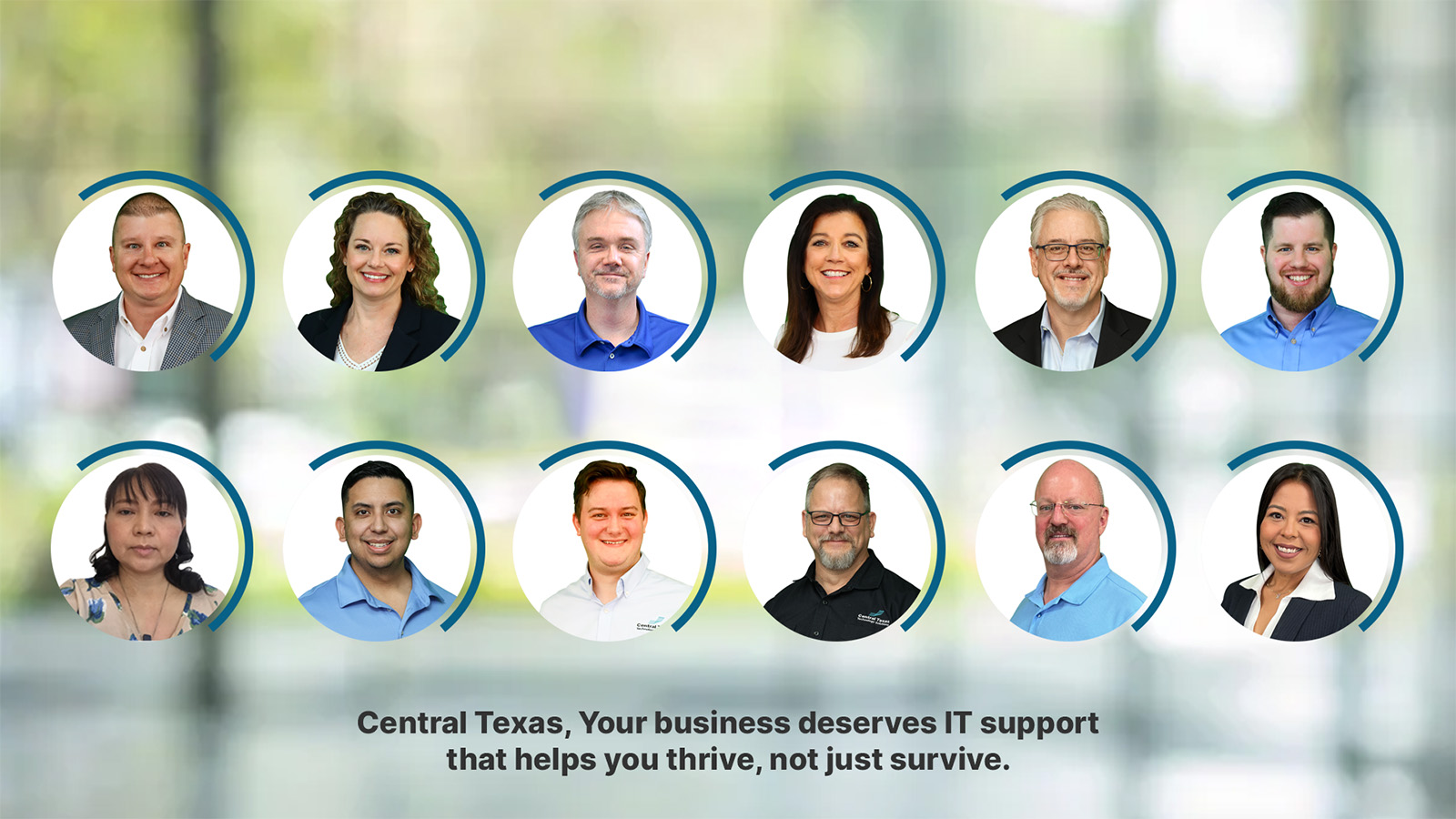 Serving Central Texas since 2002.
What to expect:
A PHONE CALL - One of our experts will ask preliminary questions and schedule a personal meeting with you.
SITE VISIT - At your own time and convenience, we will personally assess your IT needs.
CUSTOMIZED IT PLAN - Our team will present the best option that will suit your IT needs.
Schedule a free assessment now.
Speak with our team:

(512) 388-5559