Your IT support shouldn't be part of your technology problems. With CTTS you have a support team you can count on to drive your business forward, not hold it back.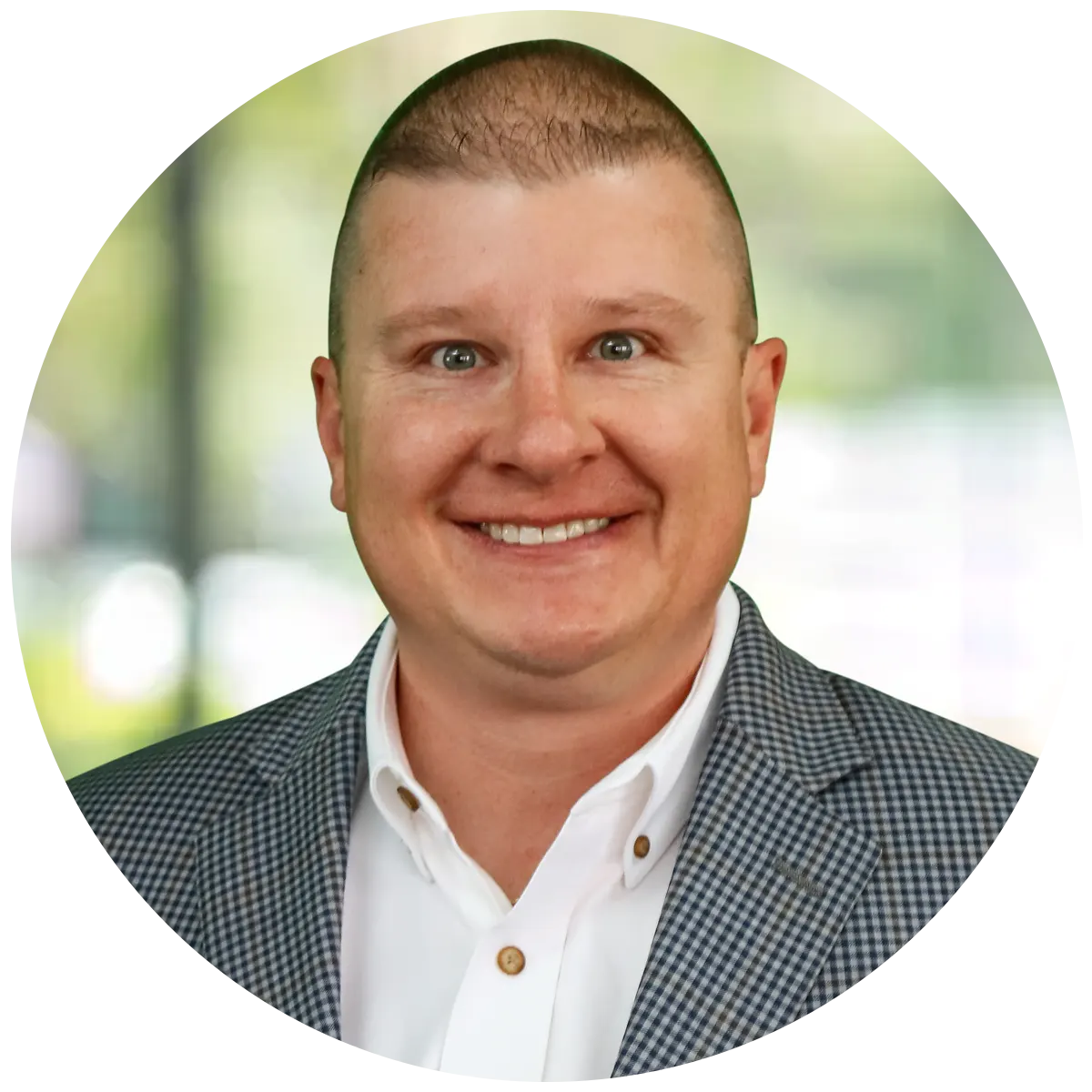 Josh Wilmoth
President & CEO
Josh Wilmoth is the President & CEO of CTTS, Inc., a company he founded in 2002 to provide technology solutions to individuals and businesses. With extensive experience in the IT industry, Josh has worked with clients ranging from small businesses to large corporations. He is committed to crafting personalized solutions that meet the unique needs of each client.
Previously, Josh served as the Director of Information Technology for Sport Clips from 2003 to 2006. Under his leadership, CTTS has been recognized for its outstanding work and commitment to client satisfaction.
In addition to his professional work, Josh is a member of InfraGard, a non-profit organization that fosters public-private partnerships between U.S. businesses and the Federal Bureau of Investigation and Homeland Security.
Outside of work, Josh enjoys spending time with his wife of 20+ years, Sara, and their two daughters. He is an avid baseball fan and enjoys playing and watching the sport, as well as tending to his garden and fruit tree orchard.
Connect with Josh on LinkedIn.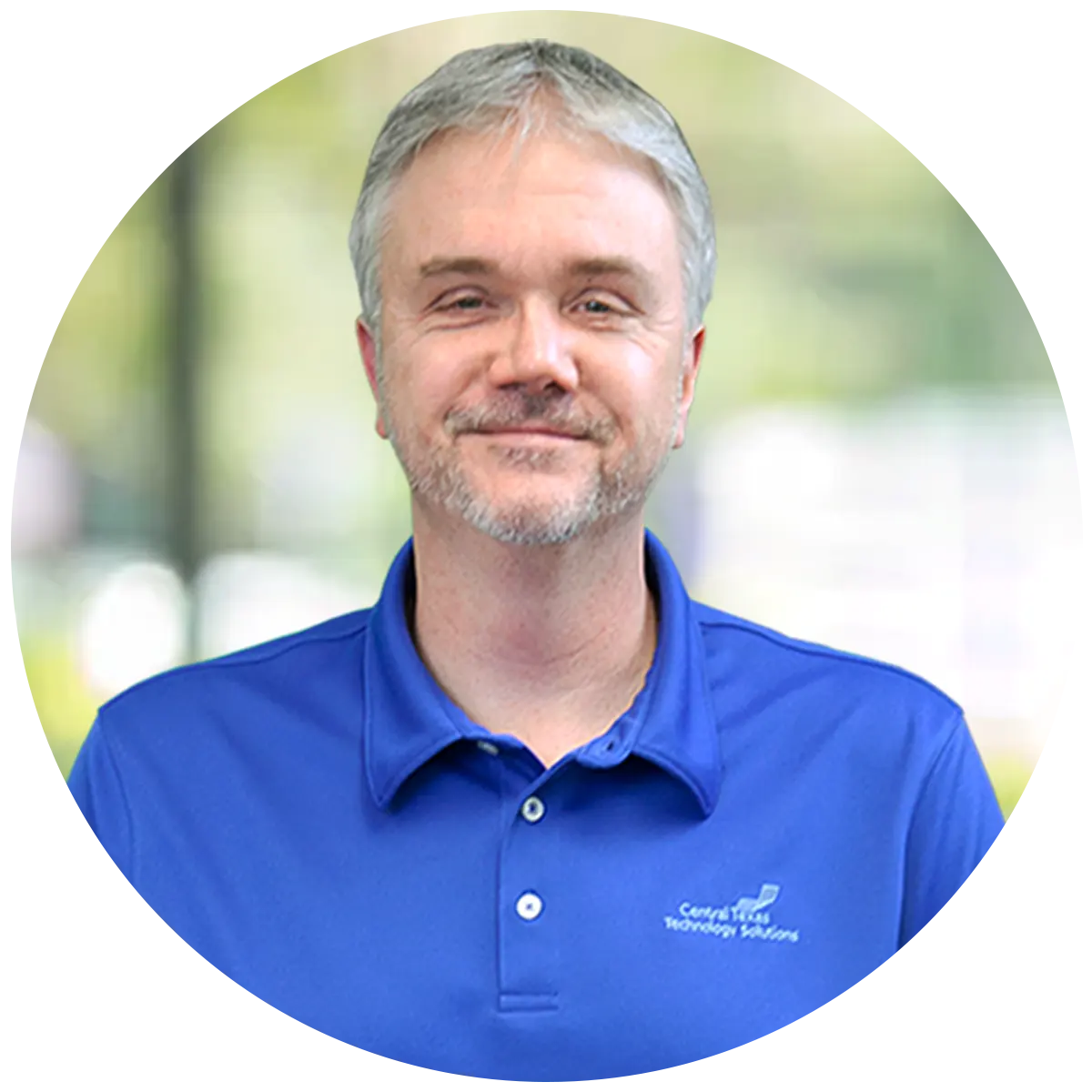 Kurt Rinear
Chief Technology Officer
Kurt Rinear is the Chief Technology Officer at CTTS. With over three decades of experience in IT support and management, Kurt brings a wealth of knowledge and expertise to his role. Kurt began his career in 1987 as a Nuclear Power Machinist Mate in the US Navy, where he rose to the rank of First Class Petty Officer. After leaving the Navy, Kurt worked in IT support for various contract companies before transitioning to customer support roles at Adobe and Experience Music Project in Seattle. He later graduated from Columbia Evangelical Seminary with a Bachelor of Theology in 2000.
Kurt is a Microsoft Certified Systems Engineer (MCSE) and Comptia A+ certified. He received a Letter of Commendation for Commander of Naval Air Forces Pacific while serving on the USS Nimitz for developing a training program. Kurt is also a member of the West Sound Technology Association and the Puget Sound Real Estate Investors Group.
At CTTS, Kurt has managed client onboarding and projects, worked closely with sales and clients on business development, and managed the technical side of the MSP. He has also performed vCIO services for clients by auditing their business technology and security and recommending and implementing solutions to help drive security, operational efficiency, and revenue. Kurt has also presented webinars on various aspects of business technology to help educate business owners and managers.
In his free time, Kurt enjoys spending time with his twin daughters, hiking, camping, reading, and gaming. He enjoys the challenges of finding the proper solutions in the ever-evolving business technology landscape so that CTTS clients can maintain their competitive edge and maximize their profitability.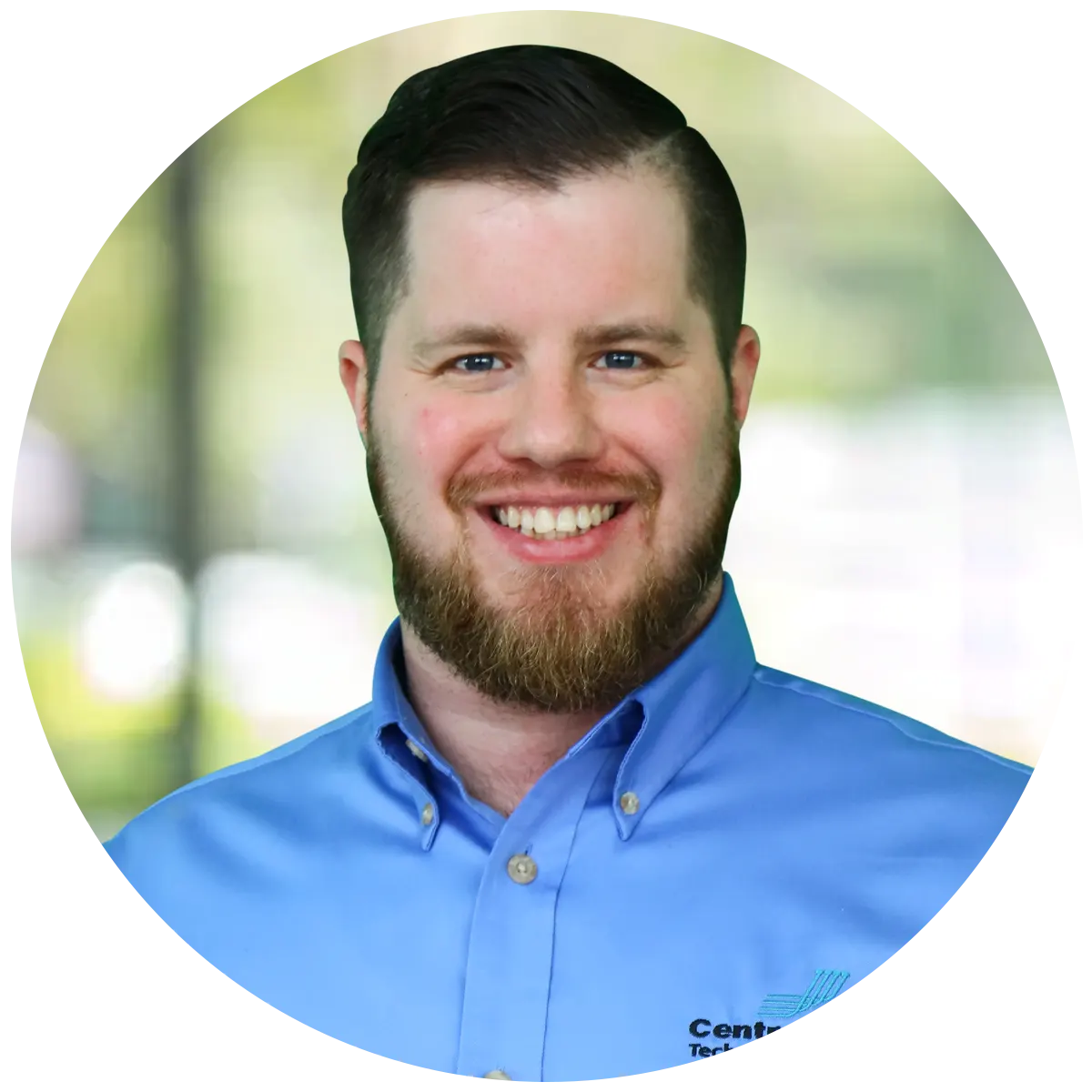 Chaim Botnick
Project Manager
Chaim Botnick is the Project Manager at CTTS. With over a decade of experience in the tech industry as a network technician, Chaim has worked for multiple companies and was the lead Help Desk Support Specialist for an electronic manufacturing company in Austin in his most recent position.
Originally from New York, Chaim and his partner, who recently became his wife, moved to Austin several years ago. They share their home with a cat and a dog and love living in Texas.
In his spare time, Chaim enjoys riding his motorcycle, fishing, and participating in any water-based sports.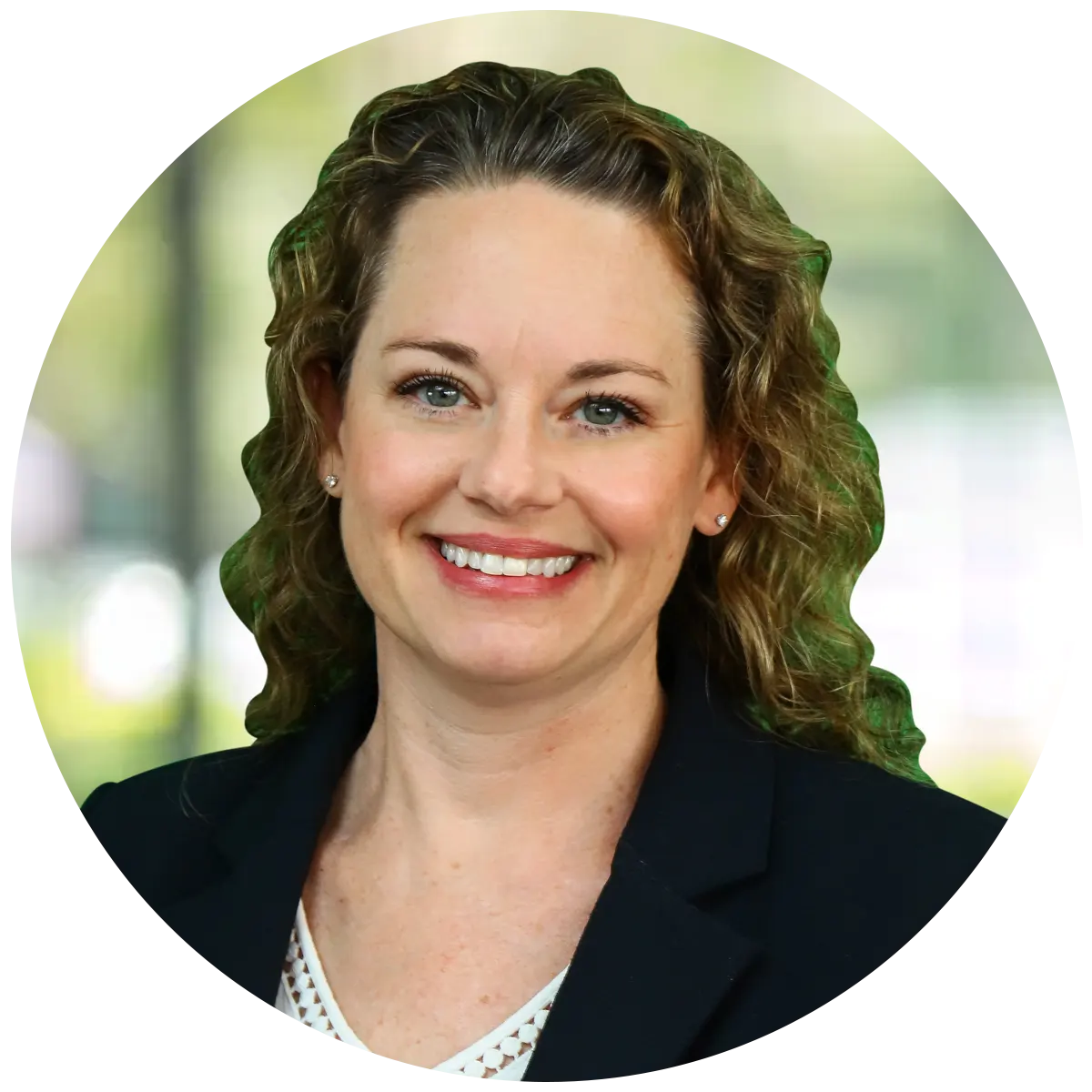 Sara Wilmoth
Finance Director
Sara Wilmoth is the Finance Director at CTTS. She earned both her Bachelor's and Masters degrees in Social Work from the University of Texas at Austin. Before joining our team, Sara worked as a Medical Social Worker at Georgetown Hospital.
Outside of work, Sara enjoys spending time outdoors, gardening, and being with her family. She has been married to Josh for over 20 years and they have two daughters.
Connect with Sara on LinkedIn.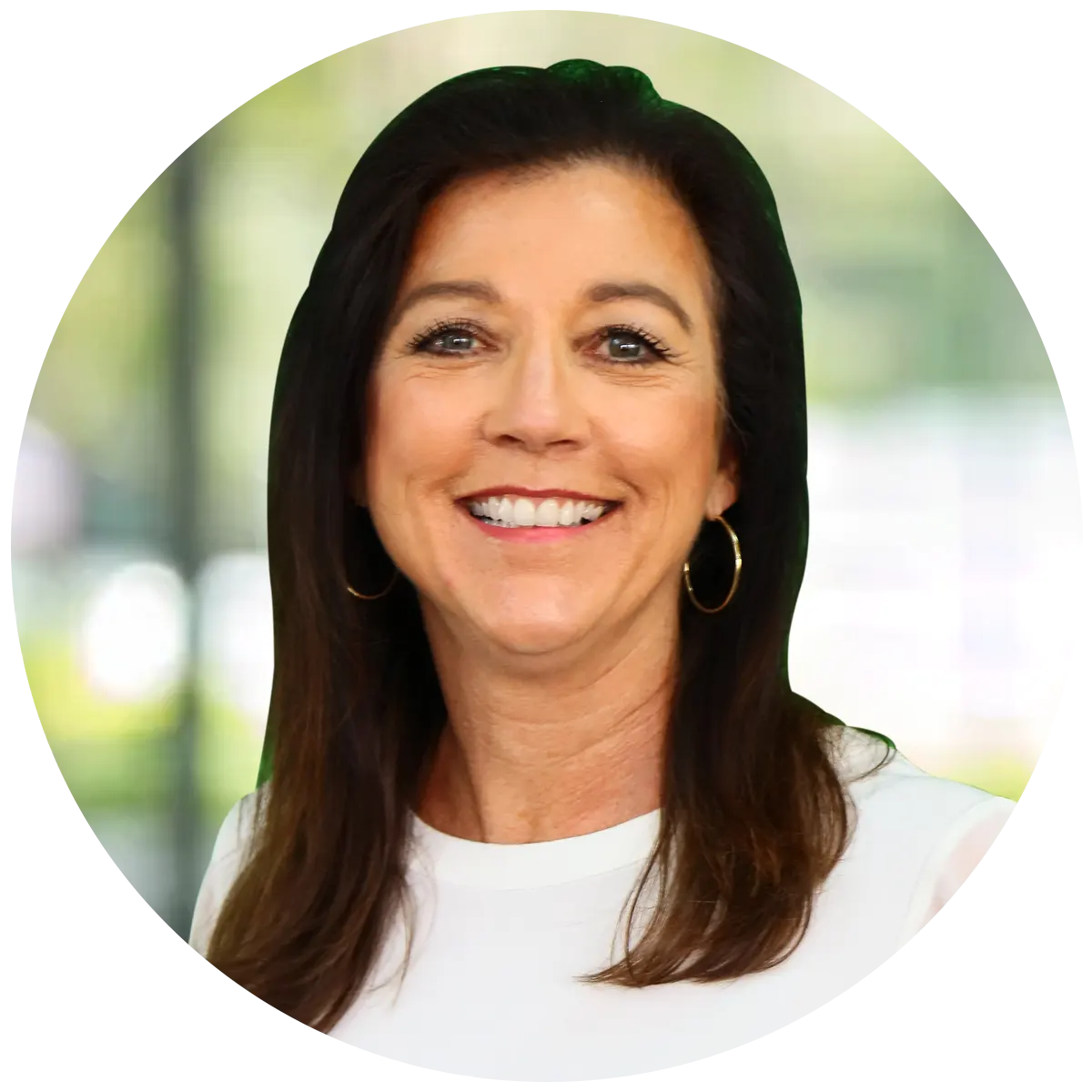 Michelle Quick
Office Manager
Michelle Quick is the Office Manager at CTTS. She joined the team in 2018 and provides administrative support to the Accounting, Sales, and Marketing Departments, overseeing the day-to-day operation of the office. Michelle has a background in administrative support at all levels and studied at North Carolina State University.
Outside of work, Michelle loves to travel and spend time with her family. She and her husband have two daughters.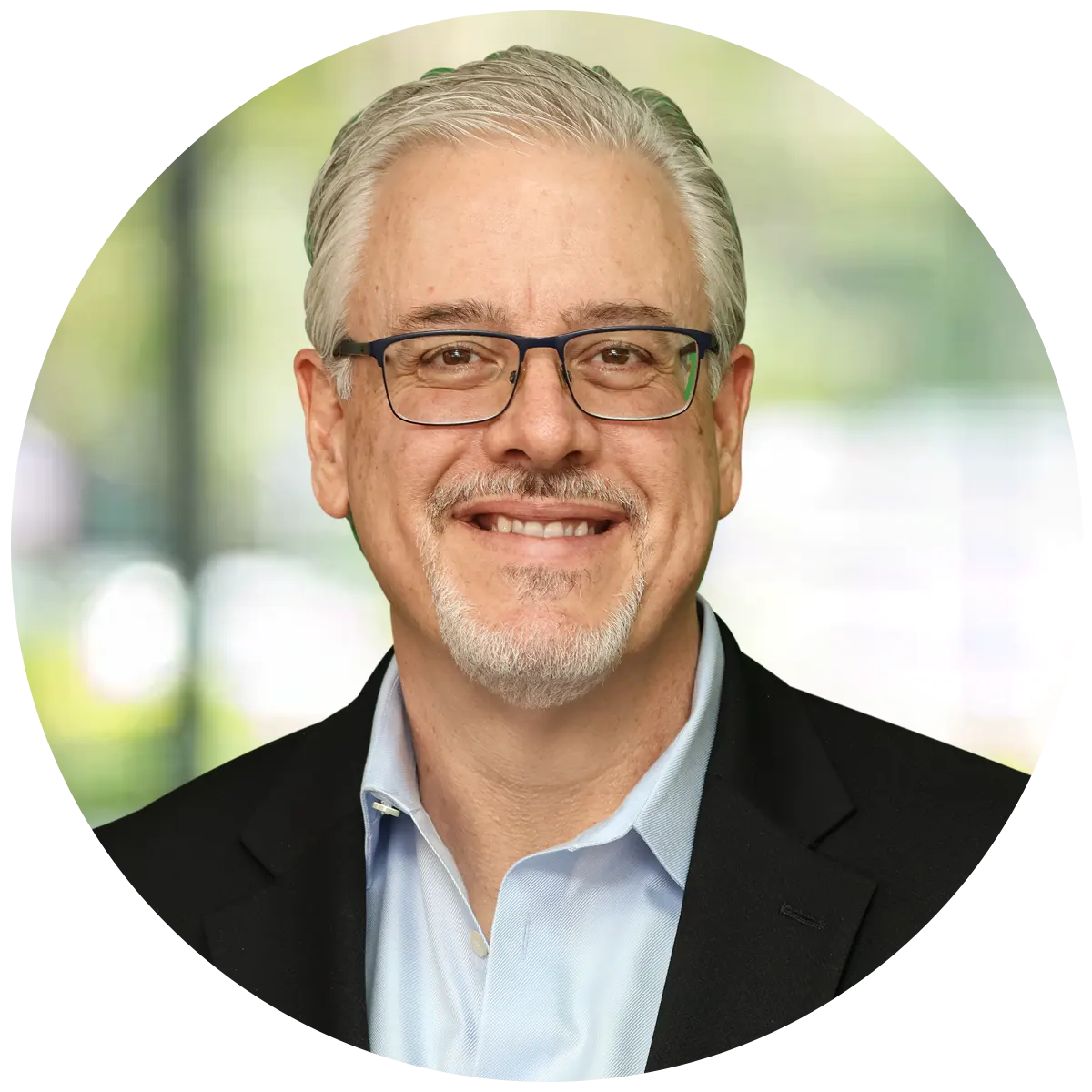 Ken Partain
Business Development
Ken Partain is a Business Development at CTTS, a position he took on after spending his entire career in the technology industry. Ken's love for technology and computers began in high school when his friend got a Commodore 64, and he has been in the industry in one form or another ever since.
Prior to joining CTTS, Ken worked for a software development company and ran his own website development and SEO business for 16 years. Originally from the Dallas area, Ken and his wife, Anne, relocated to Central Texas in 2009 and have never looked back.
Outside of work, Ken and Anne enjoy live music and country western dancing, RVing, boating, sailing, and pretty much anything else on or near the water.
Connect with Ken on LinkedIn.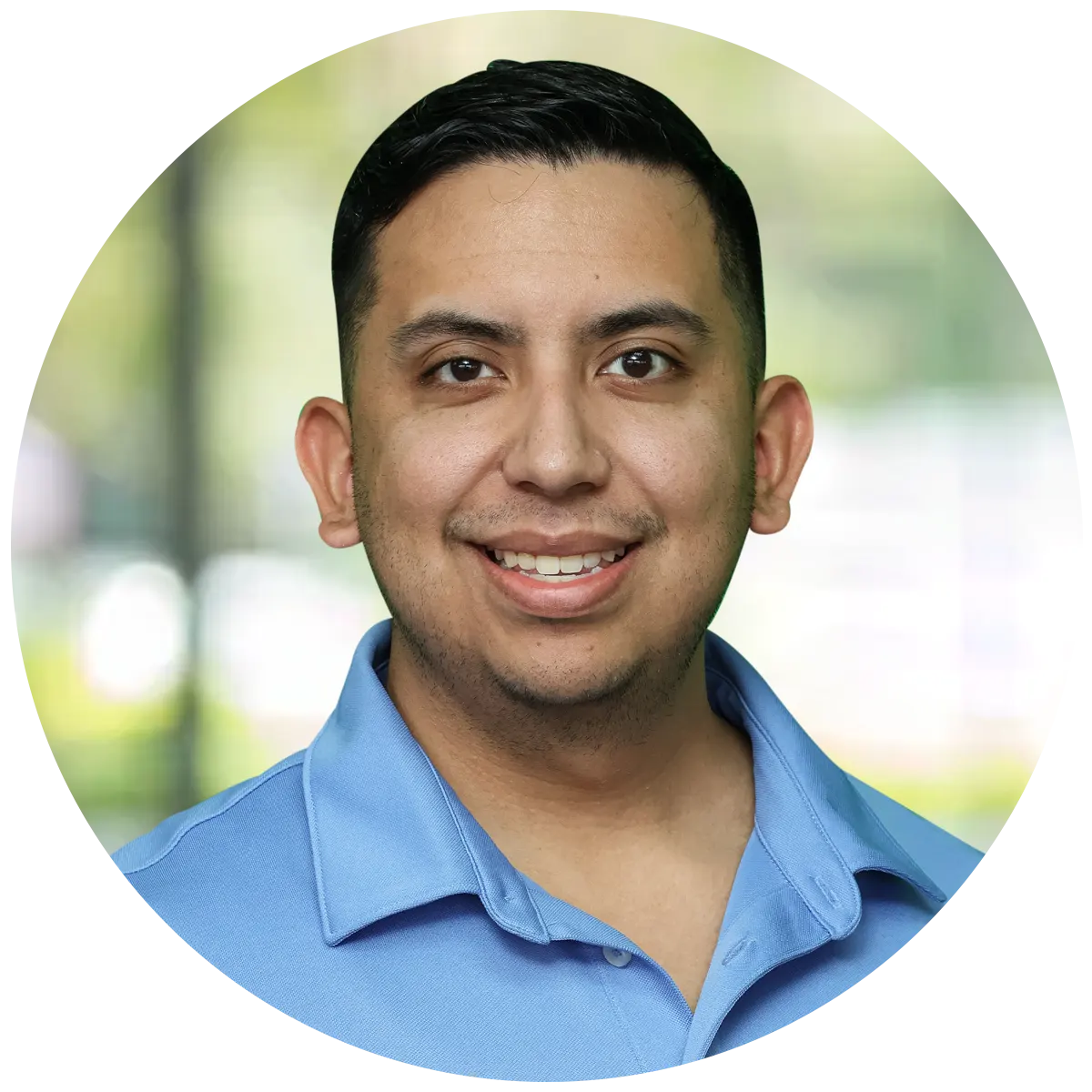 Matthew Gil
Support Technician
Matthew Gil is a Support Technician at CTTS. Originally from Texas, he returned after several years in Seattle and was excited to join the team at CTTS. With a passion for problem-solving, Matthew enjoys finding solutions that make life easier for friends, family, and customers alike.
In addition to his work, Matthew loves hiking and going to see live music with friends. He also has a 3-year-old French Bulldog named Bentley, who occupies a lot of his free time. Matthew is interested in meeting other IT professionals who don't fit the stereotypical mold and doesn't believe in the common stereotype of IT people being socially inept.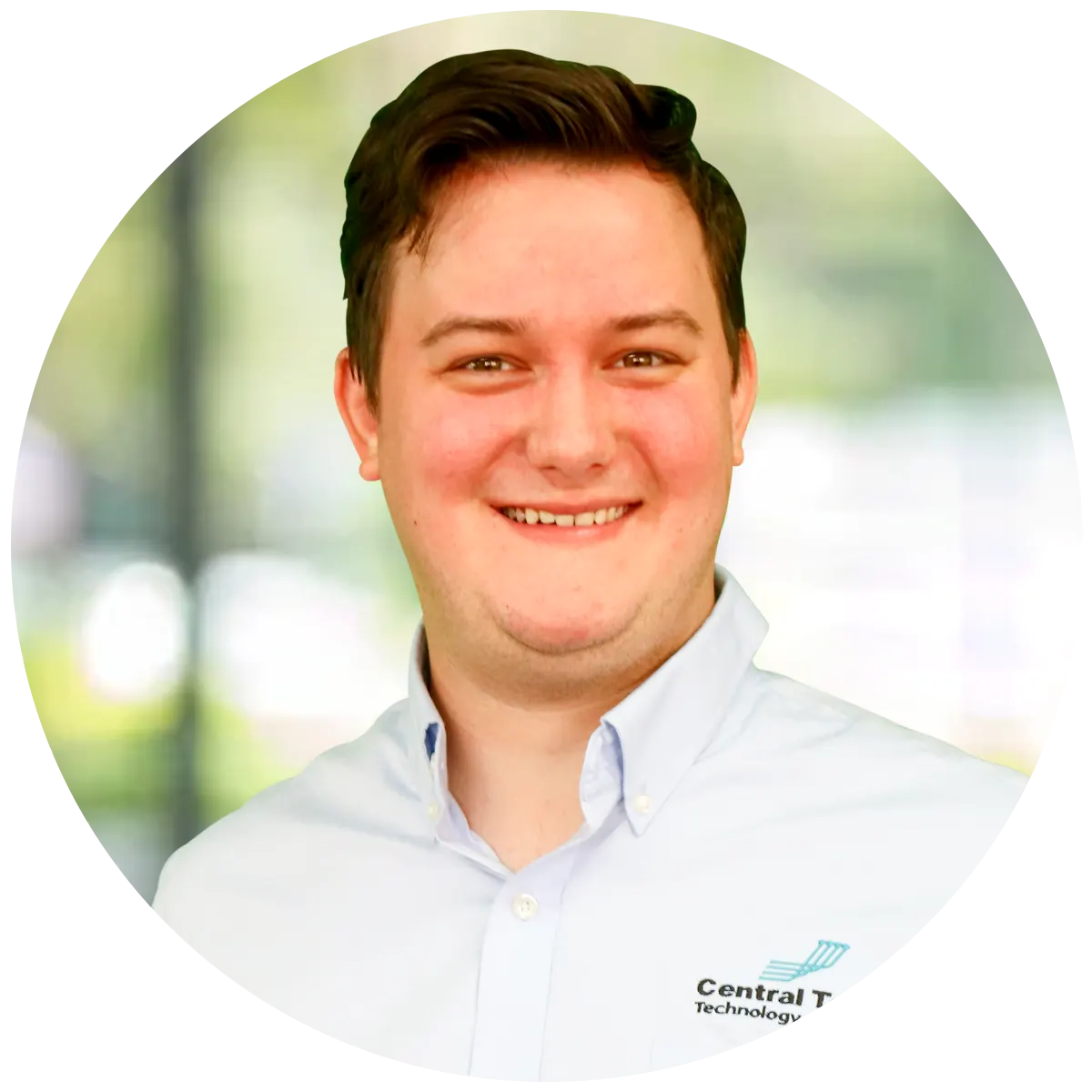 Evan Carter
Support Engineer
Evan Carter is a Support Engineer at CTTS. With a passion for helping small and local businesses adapt to new technologies, Evan believes in sharing his IT knowledge and expertise with clients. He is committed to educating clients about the technology they use and guiding their understanding of the technology industry.
At CTTS, Evan has found a support system that allows him to use his skills to help more people than ever before. He is constantly assessing the hardware and software that his coworkers and clients use, staying up to date with the latest and greatest offerings from across the industry.
Evan is also concerned with cybersecurity awareness, recognizing the importance of having a group like CTTS to encourage better practices and decision-making while protecting clients from cybersecurity threats.
Outside of work, Evan is an active member of the self-hosting and PC-building communities. He enjoys playing video games on his custom build computer and is an accomplished musician, playing the trumpet with a community ensemble in the Austin area. He is also a big fan of athletics, spending his weekends cheering on the Texas Longhorns in the sport of the season on the 40 Acres of UT Austin.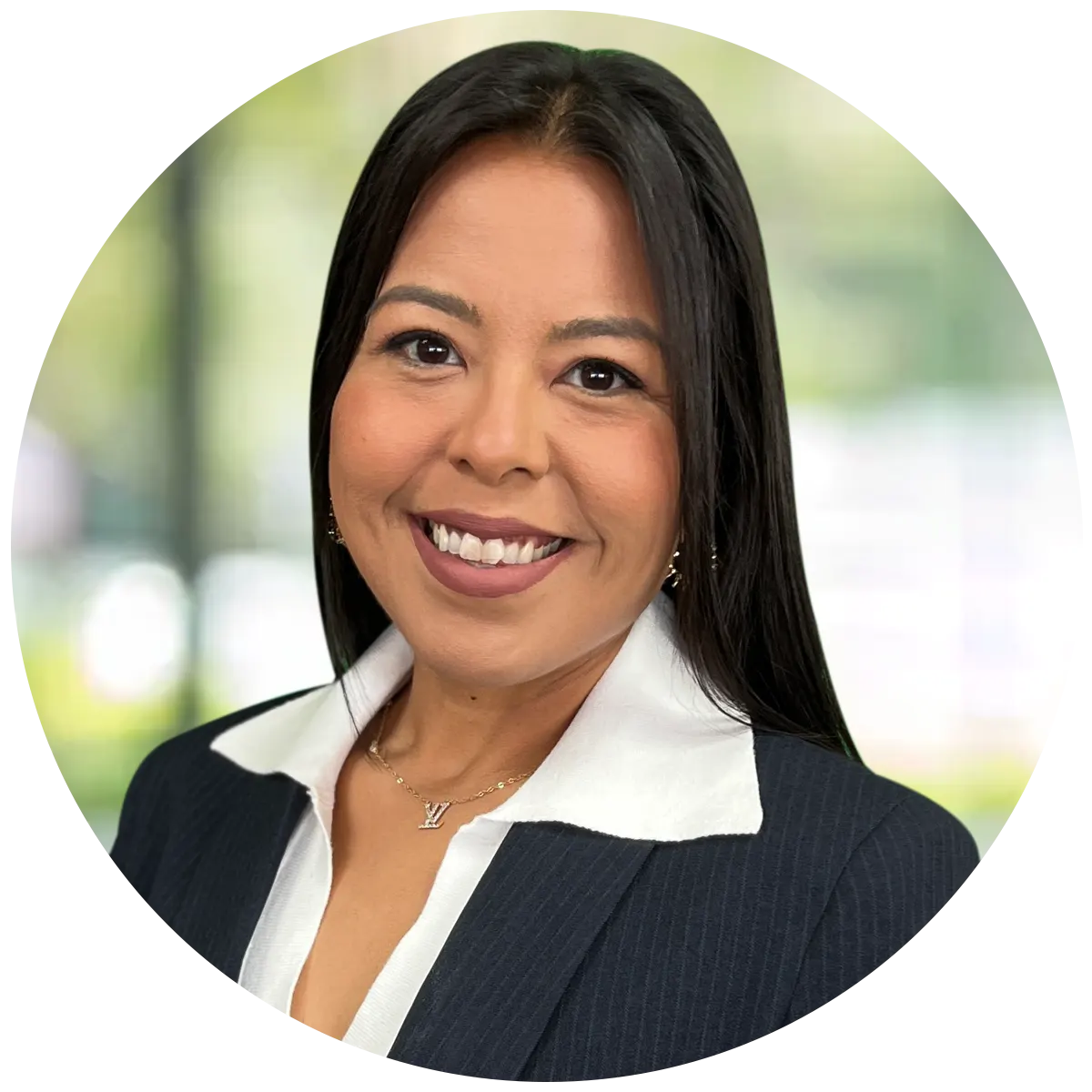 Bernice Ramos
Account Manager
From her very first encounter with the CTTS team during her interview, Bernice Ramos felt the genuine warmth and authenticity that CTTS radiates. It wasn't just the allure of a professional challenge but the unmistakable sense of belonging that made Bernice certain she had found her tribe. CTTS's unmatched commitment to work-life balance, paired with an all-embracing atmosphere, is what sets it a league apart.
At the heart of her professional ethos is the art of connection. By nurturing strong ties, Bernice delves deep into comprehending the full scope of her client's needs, allowing her to devise bespoke solutions that hit the mark every time. Beyond client work, she's a pillar of support for her colleagues knowing that the collective triumph of the team hinges on each member's individual flourish.
In her time in the industry, a revelation has continually caught her off-guard: many businesses, even those she's worked with, tend to underestimate the gravity of cyber threats. For Bernice, this only emphasizes the urgency of ramping up advocacy for cybersecurity awareness and robust preventive measures.
But Bernice is not just about bits and bytes. Away from the screens and servers, she is a whirlwind of creativity. From fashioning wearable art, like hand-painted purses and shoes, to intricately engraving wood and crafting exquisite home décor artifacts. She's also an outdoor enthusiast at heart. Bernice's eclectic interests mirror her spirited passion for art, nature, and community engagement.
Connect with Bernice on LinkedIn.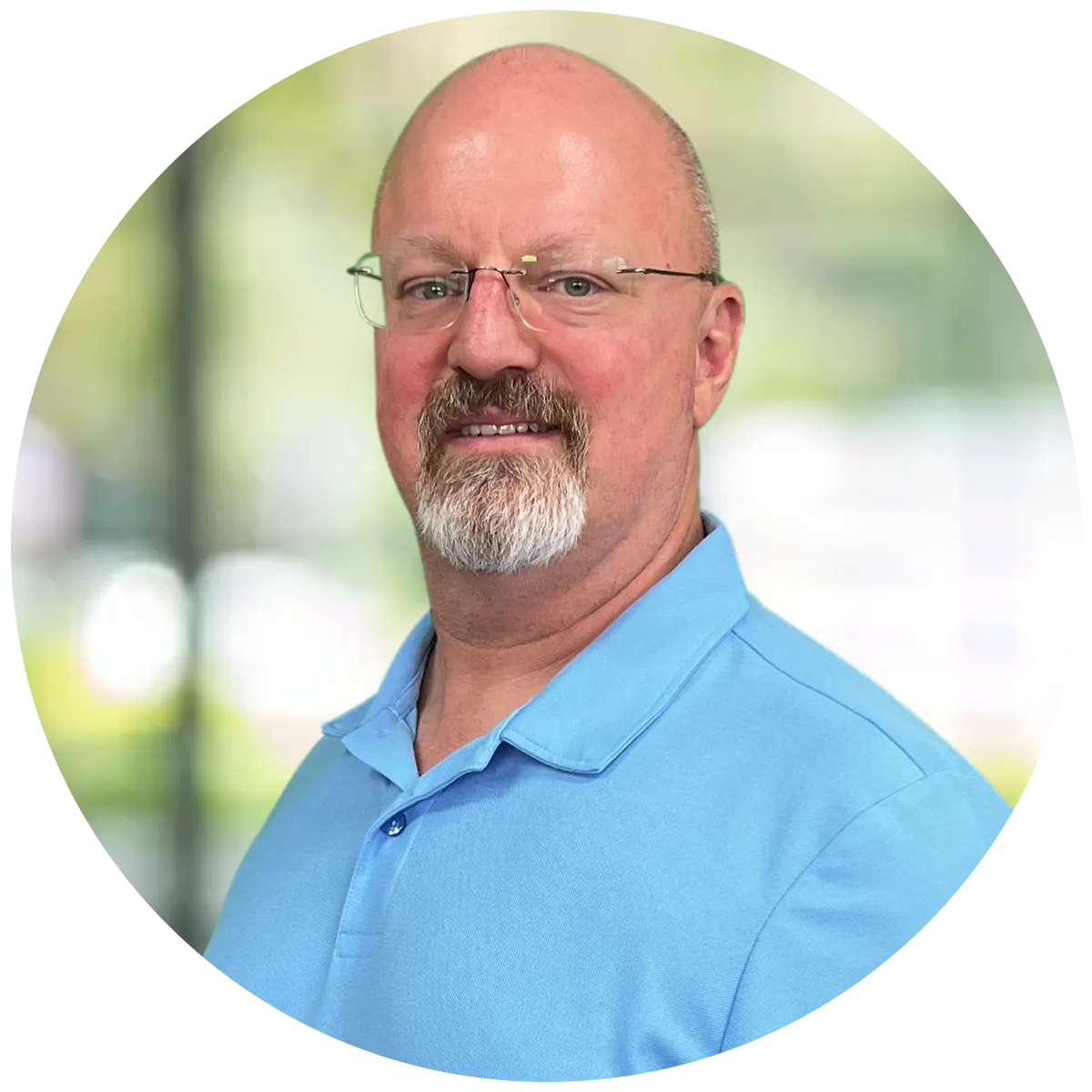 Kurt Schneider
Support Technician
CTTS, with its small business charm and an expansive and diverse customer base, provides Kurt with the best of both worlds. His journey with CTTS isn't just about IT solutions; it's about crafting the perfect blend of technology and communication.
For Kurt, problem-solving isn't just a job; it's a passion. He thrives on those eureka moments when he is able to translate complex tech jargon into plain, understandable language. In a world often inundated with buzzwords and acronyms, Kurt serves as the bridge between bewildering tech mysteries and empowering his customers with clarity.
Beyond the realm of IT, Kurt plays another significant role – that of a devoted father. With three school-going kids in tow, family vacations are his cherished escape, especially when they involve the great outdoors. Whether it's hiking in the mountains or lounging by a serene lake, these moments of togetherness add color to his life.
When he's not exploring the wilderness or troubleshooting tech conundrums, you'll likely find Kurt engrossed in a good book or indulging in his love for nerdy board games. It's a testament to his multifaceted nature, where curiosity knows no bounds.