Your IT support shouldn't be part of your technology problems. With CTTS you have a support team you can count on to drive your business forward, not hold it back.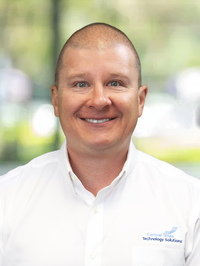 Josh Wilmoth
President & CEO
Josh started CTTS, Inc. in 2002 with a passion for helping people and businesses through the use of technology. He has vast experience in the IT industry from the small business to the large corporation prospective. A computer Engineer by school and training, Josh now focuses on working directly with each Client on crafting Information Technology solutions based on their needs.
From 2003 – 2006 Josh was Director of Information Technology for Sport Clips, one of the fastest-growing franchise concepts in the nation.
Every year since 2005 CTTS has been named by the Austin Business Journal to be in the Top 25 of Network Integration Firms in the Central Texas area.
Josh is a member of InfraGard, a non-profit organization serving as a public-private partnership between U.S. businesses and the Federal Bureau of Investigation and Homeland Security.
When he's not busy leading CTTS, you will find Josh spending time with his wife, Sara, of 18 years and their 2 daughters. Josh loves playing and watching baseball and tending to his garden and fruit tree orchard.
For technology tips on keeping you and your business safe, check out Josh's Tech Tip Tuesday post HERE.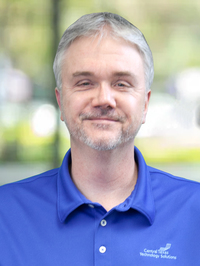 Kurt Rinear
Director of Technical Services
Kurt began his career in 1987, in the US Navy, working as a Nuclear Power Machinist Mate, subsequently becoming a First Class Petty Officer. After leaving the Navy, Kurt worked in IT support for various contract companies before moving to Customer Support roles at Adobe and Experience Music Project in Seattle. After spending time as a Customer Service Technician at Olympic Resource Management, Kurt changed direction, and graduated from Columbia Evangelical Seminary with a Bachelor of Theology in 2000. Finding the call of the IT world hard to ignore, Kurt spent more than a decade as IT Manager for Port Ludlow Associates before joining CTTS in July 2013.
Kurt is a Microsoft Certified Systems Engineer (MCSE) and Comptia A+ and previously received a Letter of Commendation for Commander of Naval Air Forces Pacific while serving on the USS Nimitz for developing a training program. While in Washington he was a member of the West Sound Technology Association and the Puget Sound Real Estate Investors Group.
In his time at CTTS, Kurt has managed client onboarding and projects, worked closely with sales and clients on business development, and managed the technical side of the MSP. He has also performed vCIO services for clients through auditing their business technology and security and researching, recommending and implementing solutions to help drive security, operational efficiency and revenue. Kurt has also presented webinars on various aspects of business technology to help educate business owners and managers. He enjoys the challenges in finding the proper solutions in the ever-evolving business technology landscape so that CTTS clients can maintain their competitive edge and maximize their profitability.
Kurt has twin daughters in college. He enjoys hiking, camping, reading, and gaming in his free time.
Click HERE to read Kurt's Tech Tip Tuesday posts where he shares his expertise on subjects like network security, Cloud Computing, backup and data recovery solutions and more.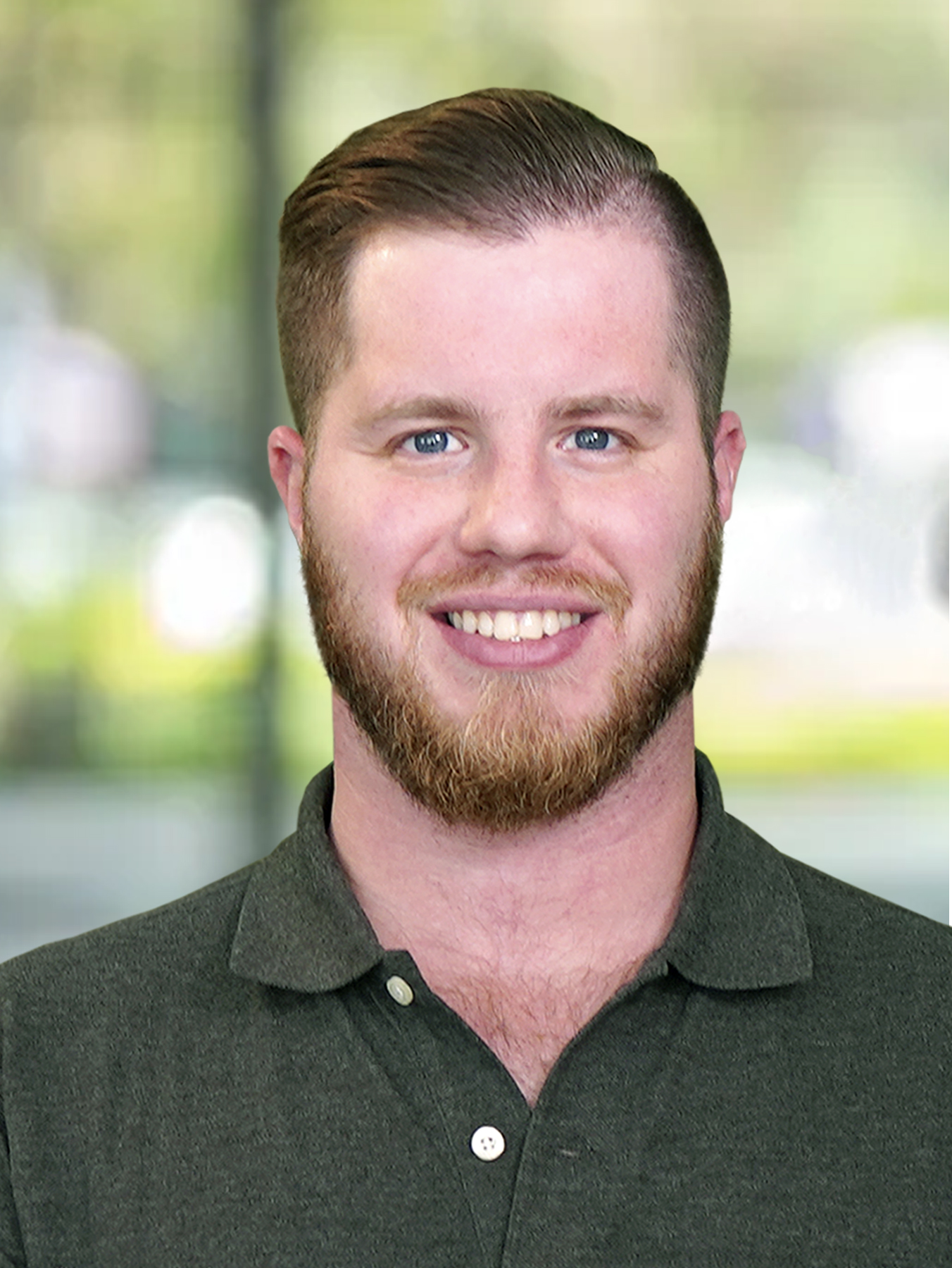 Chaim Botnick
Project Manager
With over a decade of experience in the tech industry, Chaim has worked as a network technician for multiple companies over the years. In his most recent position, Chaim worked as the lead Help Desk Support Specialist for an electronic manufacturing company in Austin.
Chaim moved to Austin from New York a little over 5 years ago with his partner who has recently become his wife. Along with their cat and dog, they love living in Texas.
In his spare time, Chaim enjoys riding his motorcycle, fishing, and any other water involved sport.
Click HERE to read Chaim's Tech Tip Tuesday posts where he shares his expertise on topics like data backup and recovery, cybersecurity tips and more.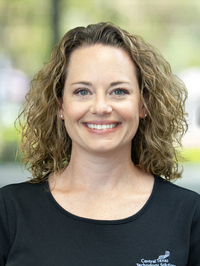 Sara Wilmoth
Finance Director
Sara graduated from the University of Texas at Austin with a Bachelor's and Masters in Social Work. Before joining CTTS as our Finance Director, she worked as a Medical Social Worker at Georgetown Hospital.
Sara has been married to Josh for 18 years and they have two daughters. When she's not hard at work managing our finances you can often find Sara enjoying the great outdoors, gardening and spending time with her family.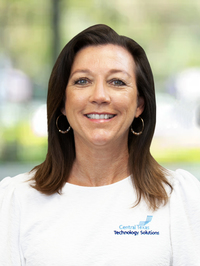 Michelle Quick
Administrative Assistant
Michelle joined the CTTS team in 2018.  She assists the Accounting and Marketing Departments and is responsible for the day-to-day operation of the administrative side of our office.  Michelle studied at North Carolina State University and has experience in administrative support at all levels.
Michelle enjoys traveling and spending time with her family.  She and her husband have two daughters, one in college and the other in high school.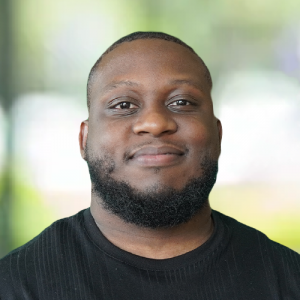 Cleveland Copeland
Support Technician
Cleveland served five and half years in the army as an IT Specialist, ending his tenure at Fort Hood. He received multiple technical certifications while with the army and has grown to love all things computers. When he isn't working with technology, you can find Cleveland spending time with his wife and son, cooking, or watching sports. He is excited to work with you, and his family is ready to make Austin their new home.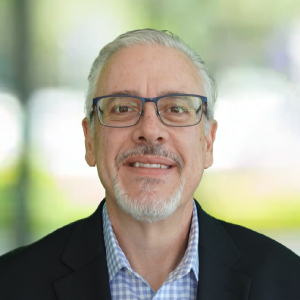 Ken Partain
Business Consultant
Ken has been in love with technology and computers since his friend got a Commodore 64 when they were in high school. He has spent his entire career in the technology industry in one form or another.
Ken has recently joined CTTS as an Outside Sales Representative. Previously, he worked for a Software Development company and then ran his own Website Development and SEO business for 16 years.
Originally from the Dallas area, Ken and his wife, Anne, moved to Central Texas in 2009 and have never looked back.
When he's not at work he and his wife enjoy Live Music and Country Western Dancing. When they're not cuttin' a rug they enjoy RVing, Boating and Sailing, and pretty much anything else on or near the water.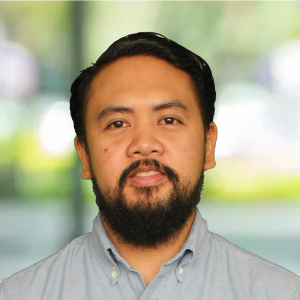 Josh Vegara
Desktop Support Technician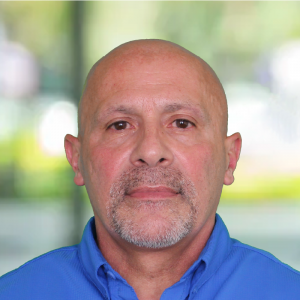 Cesar Cajal
Account Manager