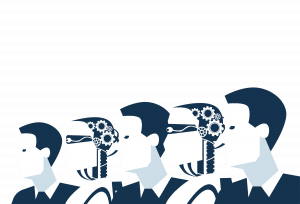 A recent survey by Vistage revealed that a full 62% of CEOs do not have an active cyber security strategy in place, while 27% have no plan at all. Frankly, this is insane. Follow these five quick steps to bolster your security right now. There's no time like the present.
Use a tool like the Cybersecurity Framework from the National Institute of Standards and Technology, or contact CTTS to perform a thorough assessment. You can't fix something until you know what's broken.
Train your employees on cyber security risks. Forewarned is forearmed, and most data breaches occur as the result of employee neglect.
Implement cyber security policies. Put procedures in writing, and make sure they're followed to the letter.
Get tools that work. It needs to go far beyond a simple antivirus, encompassing everything from endpoint security systems to firewalls and backup solutions and everything in between.
When in doubt, consult an expert.
Inc.com, 9/25/2018