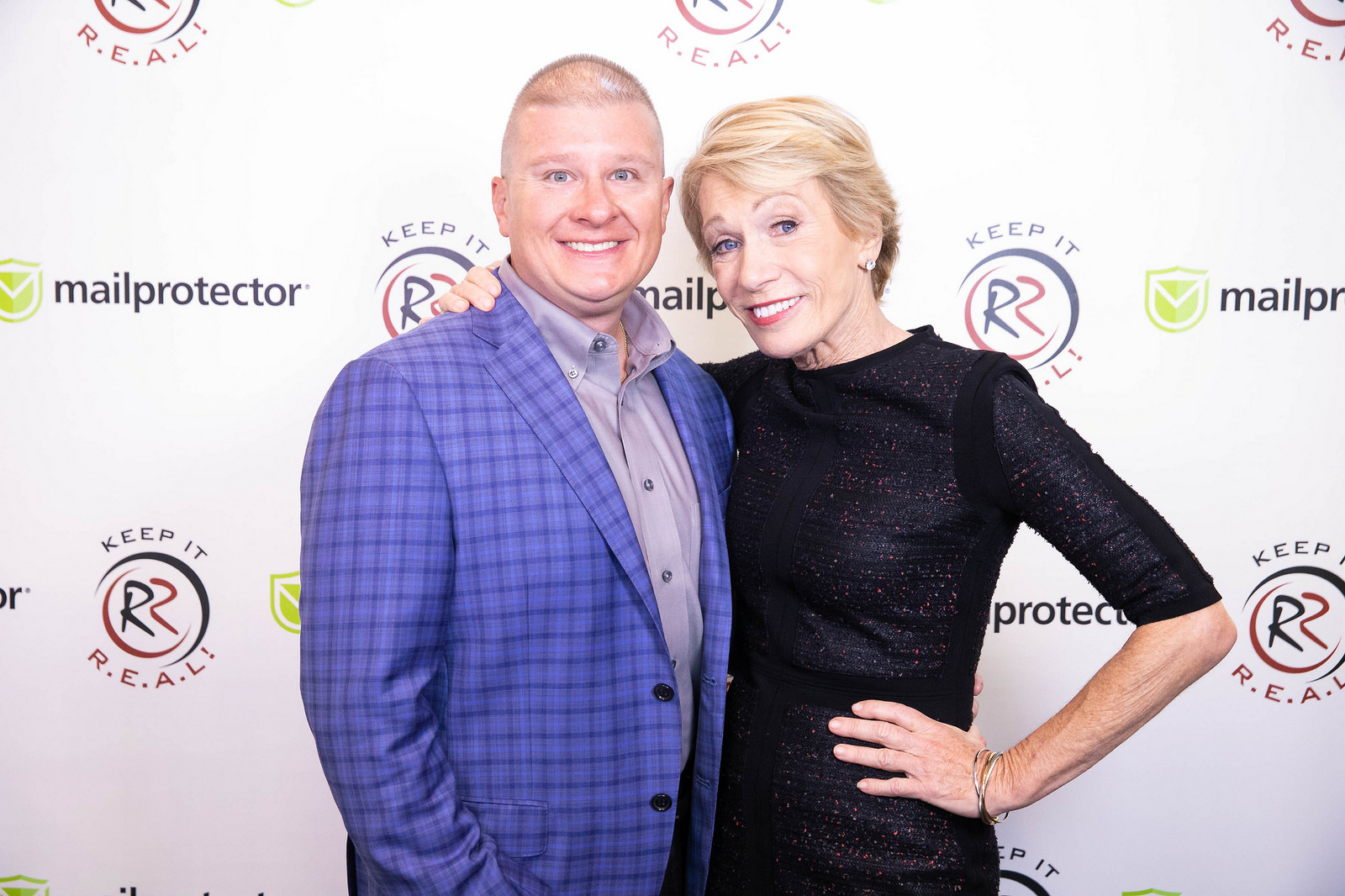 I recently had the pleasure of meeting "Shark" investor on ABC's Shark Tank, Barbara Corcoran. This tenacious and incredibly resourceful American businesswoman and investor, among other titles, shared a few stories on how she built the largest residential company in New York City, The Corcoran Group.
I'd like to share with you the top 4 lessons I learned from her:
1. Be Driven
Dealing with dyslexia throughout her childhood school days in a time when there was no terminology for the condition, she was constantly ridiculed and spent her younger years proving that she was not stupid.
Overcoming this and other challenges instilled in her the constant desire to prove herself and has ultimately driven her to be the successful woman she is today.
She says to find what keeps you focused on your ultimate purpose and goals, and if you can visualize it, you can get there.
2. Bounce Back
Barbara says, "the difference between successful and unsuccessful people is how long they feel sorry for themselves." They key is to pick yourself up and keep moving!

When something goes wrong, a failure will spend all their time feeling regret and shame for their mistakes and use these feelings as an excuse not to succeed.
A successful person thinks fast on their feet when challenges arise, always turning the problem into an advantage. A successful person is too busy to stop and lick their wounds, they are committed to remedy the situation, so they bounce back and keep moving forward.
3. Always Be Recruiting
Barbara's real business has always been in growing and cultivating good employees. Her intuitive nature has given her a knack for hiring the right people for the right position, but there is another trick up her sleeve for hiring a rock star: always be recruiting.
She says don't wait until you have a position to fill and spend the time looking for someone, you need to constantly be interviewing. Your barista, your neighbor, the person sitting next to you on the plane, everyone is a contender.
If you're always looking, the right person will always come along.
4. Have Fun
There's a time to be serious but there's always a time for fun. Barbara says, "Happy people make more money." It's a simple concept, but very important for any business to have a lasting success.
By inviting fun into the workplace, it creates a positive atmosphere where employees can enjoy their work and thrive.
Fun brings people together, and when people can have fun at work, they become an ambassador for you and your brand, they recruit for you, and they stick around. Find what's makes your employees happy, and you'll find the key to your culture.