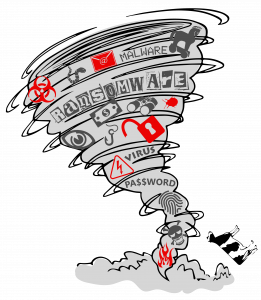 What would you do if a major virus or hacker attack destroyed your data?
What if a natural disaster, fire, or flood wiped out your server…or if a hard drive failure or software malfunction corrupted your entire data system?
Some business owners are literally walking on a tight rope without a net, and don't realize it until it's too late.
That's why thousands of businesses lose millions of dollars worth of data to disasters like fires, power outages, theft, equipment failure, and even simple human mistake.
Fortunately, there is a way to positively guarantee your data can be restored quickly and easily. With our proven "Autotask Endpoint Protection (AEP)" you can rest assured your data is being backed up in a format that is not only secure, but also easily recovered when you need it.

With CTTS AEP:
     • Your files are automatically backed up every night.
• Your data is safe from fire, floods, storms, viruses, hackers, hardware malfunctions, and human error!
• Should a disaster occur, you can be back up and running the very next day.
Call CTTS today to learn more: (512) 388-5559