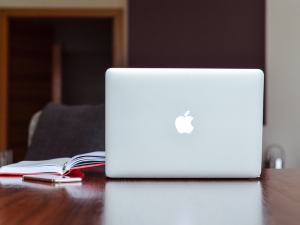 The digital world never sleeps, especially when it comes to fortifying the security of our tech devices. If you're steering a company that relies on Apple products, then Apple's most recent security update should be on your radar. Specifically designed to shield against a variety of threats, this update is a game-changer for maintaining your privacy and safeguarding your data from hackers. Here's what you should know.
Apple's Zero-Day Weak Spots: A Critical Alert for Businesses
Using Apple devices like Mac computers, iPads, or iPhones at work? You may be in the hackers' crosshairs. Apple, along with Citizen Lab's research team, recently uncovered critical vulnerabilities in the Image I/O and Wallet frameworks, affecting a broad array of devices including:
iPhone 8 and newer models
All versions of iPad Pro
iPad 5th generation and upwards
iPad Air 3rd generation and later
Mac computers operating on macOS Ventura
Understanding the severity of these weaknesses is the first step to mitigating the risks they pose to your business.
Decoding the Threats: What Are These Vulnerabilities?
Apple has rolled out patches for two major zero-day exploits, tagged as CVE-2023-41064 and CVE-2023-41061. The first is a macOS Ventura vulnerability, susceptible to hackers if they manage to trick the system into processing malicious images.
The second one is particularly worrisome for iPhones and iPads. Cybercriminals can compromise these devices by sending malicious attachments that execute arbitrary code. As a leader, you can't afford to underestimate these threats, especially when your sensitive business data is at stake.
A Stitch in Time: Securing Your Devices
The simplest yet most effective way to defend against these vulnerabilities is to install Apple's latest security update. Different devices have specific updates:
iOS 16.6.1 for iPhones
iPadOS 16.6.1 for iPads
macOS Ventura 13.5.2 for Mac computers
But don't just stop there. Going beyond Apple's own patches, you might want to invest in robust antivirus software for your Macs. With rising malware attacks on macOS, this extra layer of protection could be invaluable.
As for iPhones and iPads, they don't allow direct malware scans, but you can work around this by using specialized software like Intego Mac Internet Security X9. Just connect the iPhone or iPad to a Mac via USB, and you're good to go.
The Bottom Line
While Apple's latest security update offers enhanced protection, it's crucial to remember that in today's volatile IT landscape, proactive steps are your best bet. Stay ahead of cyber threats by leveraging professional IT services and IT support services, particularly from IT consulting firms specialized in network support. Doing so not only ensures your devices are up-to-date but also makes your entire IT architecture resilient against cyber-attacks.
Invest in your peace of mind today by staying ahead of the curve. Make the smart decision to protect your company's data and digital assets, because when it comes to cybersecurity, it's always better to be safe than sorry.