7 Ways to Boost WiFi Signals & Improve Performance
Equipped with a wireless router from your ISP, most WiFi networks are usually fairly efficient. For at-home setups and small businesses, a quality router will usually be more than enough to run a decent network. If you have a very large space or your ISP installed your router in a strange location like your closet, your WiFi signal may not reach every part of the house adequately. When it comes to streaming media, a weak WiFi signal result in extreme lag and choppy videos. For Large to medium based businesses there are much better alternatives, this article mostly deals with home setup and mom and pop small business setups that you can DIY.
Luckily, there are several things that you can do to help boost WiFi signal strength. Here are some recommendations for improving weak WiFi.
1.Use Latest WiFi Protocol
Wireless AC has pretty much become the standard, but if you have not yet upgraded to a Wireless AC router and are still using Wireless G or N, you may want to consider upgrading. Wireless AC has proven to be a much more capable technology that not only produces greater WiFi range, but improved and more consistent signal strength as well.
2.Get a Dual-Band Router
You may have noticed that some routers offer a feature called dual band. This means that it supports both 2.4 GHz and 5 GHz networks. So what's the difference? 5 GHz allows for much greater speeds than 2.4 GHz, but over a shorter distance.
3. Re-position the Router
For best WiFi coverage, a wireless router should be placed in a central location within a home. It should also be positioned not too close to the floor, but not too close to the ceiling either. For example, you usually sit on the couch when using a laptop; you don't lay on the floor (most of the time), and you do not stand on a ladder J.
4. Use a Multi Router Network Setup
All the methods mentioned above still won't help you if you live in a very large home or large business space, the distances are simply too great, even for the latest wireless protocol. In these types of cases, you probably need to setup a wireless extender. These are easy to install and readily available to your local electronics store. If you have any question your ISP provider should be able to help with this kind of setup.
5. Purchase a WiFi System
These days, there are a lot of companies selling WiFi systems. These are basically wireless mesh networks. They include multiple identical routers that you connect in different locations in your home.
The main advantage these systems is that they configure themselves and talk to each other automatically. This makes them really easy to setup and you can add as many devices as you want to keep extending the range of your wireless network.
6. Use Powerline Adapter
For some, you just can't get a wireless signal into a certain area of the house or business. Maybe the wall is made of a material that blocks WiFi and therefore nothing but a direct cable connection would work. You can always try to drop a network or coax line to that location, but if that's not feasible, then a Powerline adapter might be a good alternative.
7. Turn Off Other Devices
If you are a heavy gadget user and have tons of devices connected all around your home like cameras, phones, monitors, IOT devices, etc., it might be worth turning some things off to see if there is some kind of interference.
Other appliances like microwaves can also cause interference, so try to keep your router away from any other electronic gadget.
Using any of the above methods should help strengthen your WiFi network and using a combination of the methods should greatly boost the WiFi in your home or business. If none of this works, contact a professional like CTTS and we can help find a solution!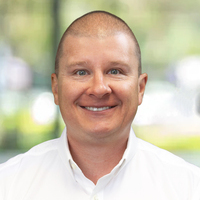 By Josh Wilmoth
CEO, Central Texas Technology Solutions