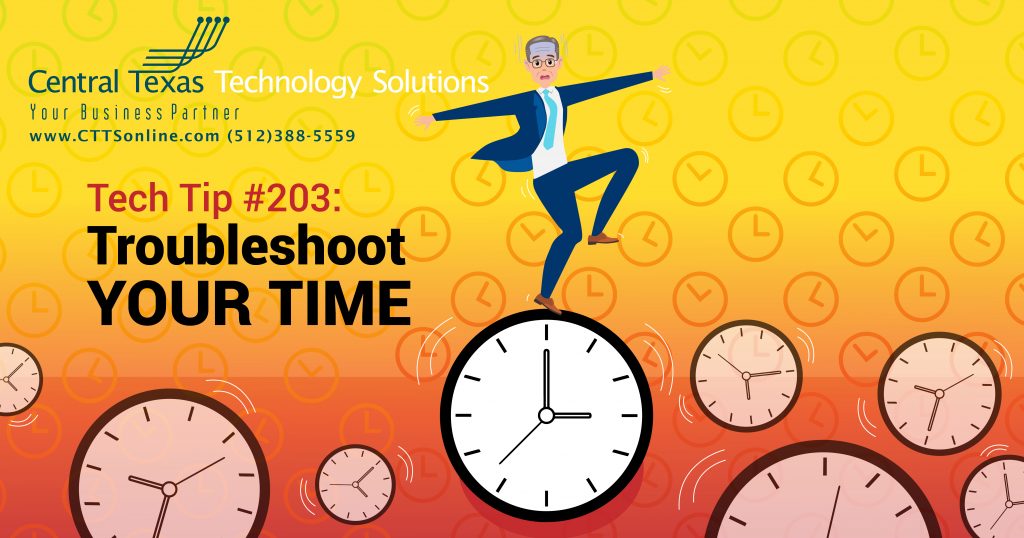 It's the time of year when even the most seasoned professionals can experience what the World Health Organization calls "occupational burnout." Let's face it, everyone is overwhelmed with the holidays, pandemic lockdowns, and end of years tasks. When you add a demanding job with an overabundant workload, this only fuels our negative, and sometimes even cynical, job-related feelings.
If you're experiencing mental exhaustion resulting from work's excessive demands as well as physical symptoms such as headaches and sleeplessness, quickness to anger, and foggy thinking, it's time to take a break. Your brain and body can only handle feeling overworked and overwhelmed for so long.
Here are 3 things you can do to start your road to burnout recovery:
Understand Why You're Burnt Out - It may feel counter-intuitive to focus on this negativity boiling up inside of you, but if we don't address the true problem, nothing will ever change. Make a list or talk to someone you can trust to identify when and where in particular you are feeling resentment or stress.
Prioritize & Delegate - Focus on what has to be done first and break down milestones for your big projects. Decide which tasks are less important and set them aside for another time to address and conquer. You can't do everything yourself either, so if you're taking on more tasks than you can handle, pass them off to someone you trust.
Take Care of Yourself - The key to burnout recovery is taking charge of your physical and emotional health. Are you eating healthy, drinking plenty of water, and sleeping well? What about regular exercise? Aim to exercise for 30 minutes or more per day or break that up into short, 10-minute bursts of activity. Just 10-minutes spent walking, dancing, or even playing sports can improve your mood for two hours. Taking a vacation or even just an extra day off is a great way to recharge so you can focus on healing and starting your new healthy routines.If you're unable to take time off, schedule short breaks throughout your workday and take just 10 minutes to step away. If you can spare a bit more time, find a dark, quiet area where you might be able to take a nap or at least relax.
3 Simple Productivity Tips
Once you're ready to get back to work after a nice break, it's time to be productive so that instead of feeling overwhelmed, we're left feeling accomplished. Here are 3 productivity tips to help you stave off that burnt out feeling and be more successful in your professional life:
Major Management - Time management skills are crucial to getting everything done. Thanks to technology, there are a plethora of applications and software designed to improve one's productivity. Here are just 5 of my favorite productivity tools for a more organized, consistent, and efficient work routine:

Teams - This chat-based workspace is a digital hub that combines instant messaging, voice, video, calling, and file-sharing, making communication and collaboration a breeze.
Sticky Notes - Organize and keep track of your daily to-do list, jot down notes and reminders, or even your mantras (but never passwords!!!).
OneNote - This digital notebook automatically backs up to Microsoft's Office 365 cloud, can be shared with colleagues for real-time collaboration and allows you to capture just about anything. Type notes, record audio, create a quick sketch, add pictures, videos, and any other document.
Password Manager - How many logins and passwords do you have? If you have more than 3 online accounts, you'll want a password manager to generate, store, and remember all of your passwords, making them easily accessible only to you. They can even be configured to log into websites with the appropriate information automatically, prompt us for timely password updates/resets, and even generate passwords for us on the fly, should we so desire. Here are a few to password manager options to check out:
LastPass
KeePass
SplashID 
1Password
Outlook  - Outlook streamlines email, calendar, contacts, tasks, and more. Organize your email and contacts with Outlook rules, and schedule "out-of-office" or "no meeting" time blocks to limit distractions and enforce your routine to keep yourself accountable.

Rinse & Repeat - Every decision you make during the day uses brainpower. To save energy for important decisions, we routinize small ones, from your daily exercise routine to what you wear. When we create a ritual around our new positive habits, the accomplished repetition feels like a reward to the mind and body.
Don't Distract - While technology is here to make our lives easier and better, it also distracts us from our ability to work effectively. Turning off notifications and enabling do not disturb features on your personal device is a great start. Although multitasking feels like you're getting more work done, research has shown that multitasking can actually hinder productivity due to the accumulated time people waste switching between tasks. Plan your day so that you have blocked off times to work on particular projects and other times set aside to accomplish the small tasks that pop up and would otherwise interrupt you.
I hope these tips leave you feeling better and more productive than ever before. There is never enough time in the day, so let's make the most of it. If you are wasting time troubleshooting your computer, your phones, or your printer, then technology is compromising your productivity. Let technology work for you, schedule a free IT consultation or give myself and the technology experts at CTTS a call now: (512) 388-5559.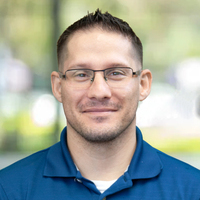 By Ramon Kreher
Desktop Support Technician
Central Texas Technology Solutions