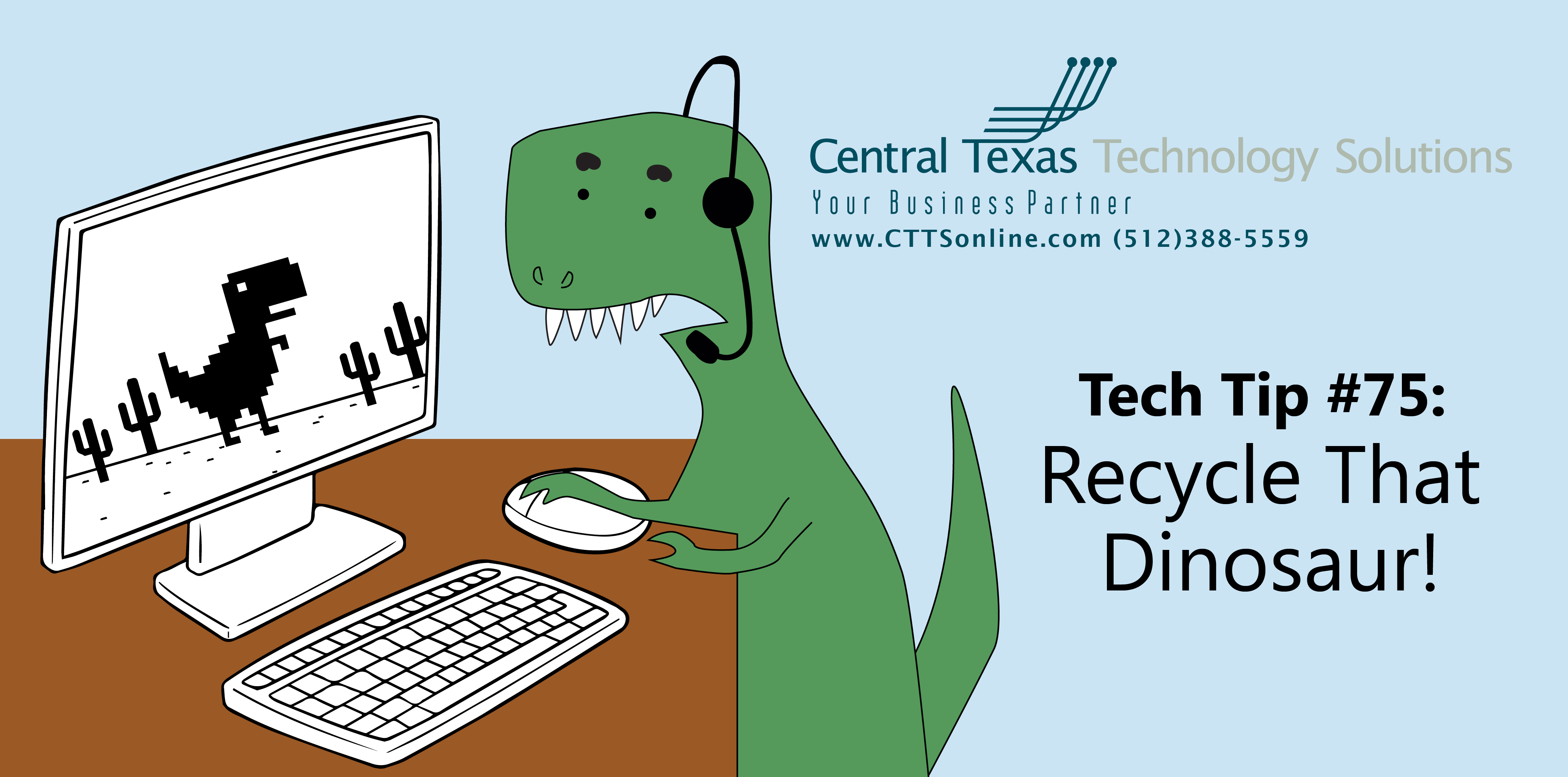 Have an old computer lying around the house? Don't just throw it away. Computers house all sorts of toxins that are bad for the environment and all of us who live in it. Not to mention the personal information—passwords, account numbers, software license keys, addresses and phone numbers, medical information, tax returns and other personal documents—that you would rather not fall into the wrong hands.
Here are 3 Tips to Secure Your Data Before you Recycle That Dinosaur:
Back Up Important Files
Backing up your files should be as common a practice as running a routine anti-virus scan; it's a fundamental step that shouldn't be overlooked as you can never have enough redundancy for data protection. There are a variety of options available ranging from cloud storage to external hard drives.
Deauthorize your computer
Some programs, such as iTunes and Microsoft Office 365, only allow you to install software on a limited number of computers or allow a limited number of computers to access your files. So be sure to deauthorize your old computer with your accounts - before uninstalling your programs.
Wipe or Keep Your Hard Drive
A lot of people like to retain their drives and place them in a safe (or any secure location) for peace of mind. Not everyone cares for holding onto components of the devices they've decided to part with and for those individuals we suggest the implementation of a disk wiping program. There are a number of free ones available and our preferred Windows program is DiskWipe. It utilizes DoD (Department of Defense) formatting algorithms with multiple passes to ensure data has been completely removed from the drive. Lastly, If you're up for it, there always the option of physically damaging your hard drive to be absolutely certain.
These are all services that we offer at CTTS and if you would like to have your old dinosaur securely wiped and recycled, contact us today at (512) 388-5559. If you mention the DINOSAUR DISCOUNT, the services are complementary, but this offer expires Friday, June 8th, so call today.
Once you're satisfied that your data is secured, you can also reach out to us if you would like assistance with the removal/disposal of your old computer. Our Computer Assistance Resource Exchange (C.A.R.E.) program specifically dedicated to securely wiping computers and donating them to a nonprofit in need. Please feel free to Contact Us anytime! (512) 388-5559