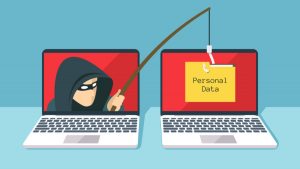 Have you ever encountered a phishing email? Unfortunately they're more common than you might think.
People fall for phishing emails every day, in fact, 70% of data breaches last year are attributed to phishing emails.
Cybercriminals use this devious approach to try and trick you into revealing personal information, like passwords or credit card, social security, and bank account numbers.
Fake emails with nefarious links or attachments try to either direct you to a fake website, gather your sensitive information, or have you perform a seemingly simple task that leads to them lining their pockets with your company's hard earned money.
This trickery may not always be obvious to the user as almost 11% of people who receive a phishing email, fall for it.
Would you fall for it?
Take this quiz to find out:
https://PhishingQuiz.withgoogle.com/