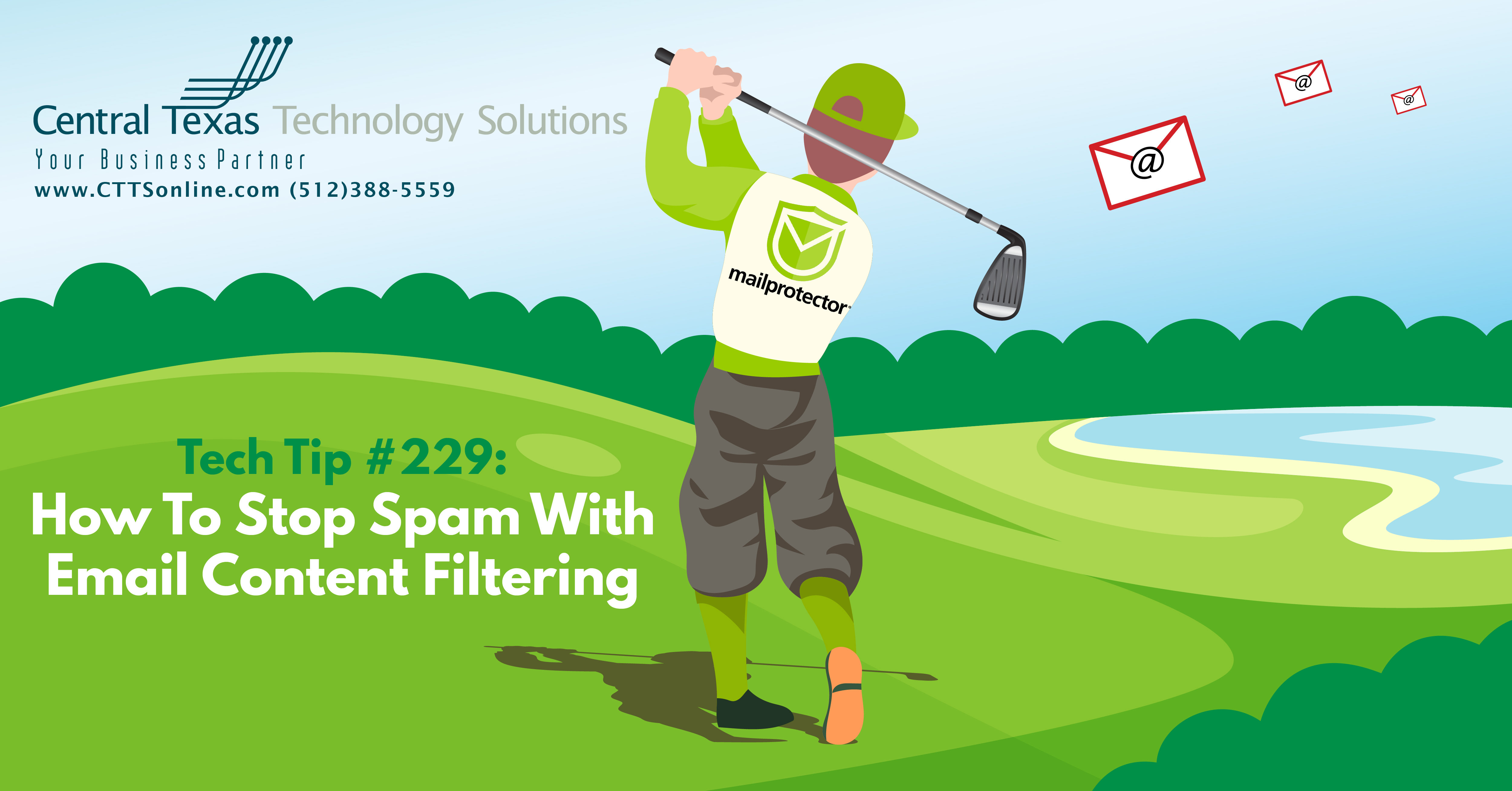 How long can you go without checking your email? Each email notification that pops up could be important, but unfortunately, many of us are seeing more spam come in than our more productive conversations. These constant interruptions can have a serious, negative impact on both our productivity and mental acuity. Not to mention the added security risk. After all, it only takes one click from a dangerous email to expose an entire organization.
In a world filled with spam and cybercrime, additional email protection is a "must have." If you don't have an added layer of email content filtering, then you are creating a vulnerability for you and your company.
What is Email Content Filtering And How Does it Work?
Watch the short video below to see how my favorite email content filtering method helps keep spam to a minimum, boosting your productivity and security: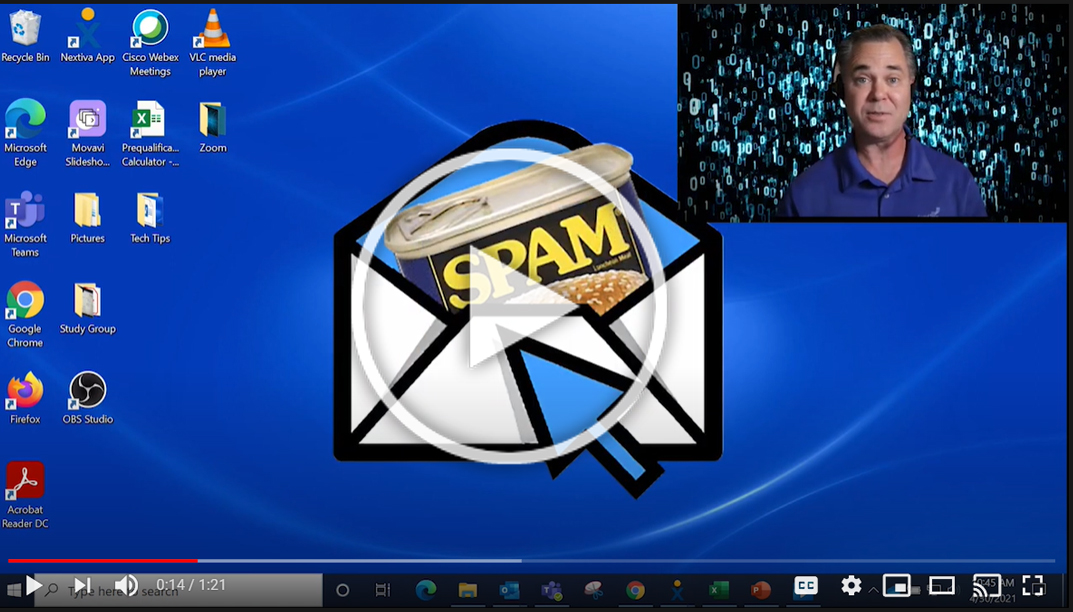 Email is so easy to use, we often take the privacy and security of our inboxes for granted. If there's one thing we have learned from all the recent Ransomware attacks, it's that email is an easy target for hackers and data thieves.
Since email harbors so much important information, business owners must make sure their emails are not only backed up and secure, but free from spam!
Here at CTTS, we use MailProtector for our content filtering with Office 365. It enables employees a quick and easy way to review emails that have been identified as spam or possibly suspicious.  Then, if there are any false-positives, you can tell MailProtector to allow future emails from that address.
Here's how MailProtector is the added piece of mind that every organization needs:
Storage Security
Mailprotector's SecureStore makes it easy to preserve data, allowing businesses to protect their intellectual property, recover deleted files, and quickly respond to audit requests. Every message is saved to the cloud and indexed for easy and quick retrieval.
Better Backups
A downed server at a critical time could be detrimental to productivity and revenue. Mailprotector's XtraMail is a cloud-based email backup solution that allows you to keep working if and whenever those unfortunate failures were to occur. These systems are basically insurance policies that help ensure your operations are up and running at all times.
Excellent Encryption
Encryption is one of the most surefire ways to protect business data, especially on platforms that are the prime target of cybercriminals. Converting a message containing sensitive information to ciphertext means that only the person with the key can access the information it contains.
Implementing most encryption solutions can be bothersome and difficult for users. However, Mailprotector Bracket simplifies the process with no plugins or applications to install. Users just need to wrap brackets around the subject line of an outgoing message. They can also feel safe knowing their data is secure with features like geolocation sign-ins, one-time-use links, and advanced device fingerprinting.
Are your inboxes are protected against spam? Is your outgoing email safe from prying eyes? If you're looking for a complete email filtering, protection, encryption, and hosting solution to give your business the tools you need no matter the situation, schedule a Free Assessment with CTTS today: (512) 388-5559.