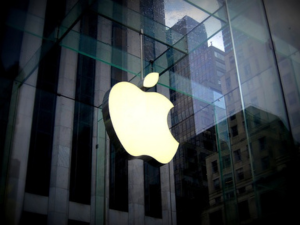 As a business leader, CEO, or decision maker, you're likely invested in ensuring that your company's IT network is secure and up-to-date. Apple's recent security update isn't just tech news—it's business-critical information you can't afford to ignore. Here's what you need to understand about the security vulnerabilities it addresses and how you can protect your organization's devices.
Why Business Owners Need to Pay Attention to Apple Security Updates
If your organization utilizes Mac computers, iPhones, or iPads, your cybersecurity may be compromised. Research teams from both Apple and Citizen Lab have identified vulnerabilities in the Image I/O and Wallet frameworks that could make millions of Apple devices susceptible to cyber-attacks.
Devices Impacted:
iPhone 8 and newer models
All iPad Pro models
iPads 5th generation and up
iPad Air 3rd generation and beyond
Mac computers running macOS Ventura
Understanding the Security Risks
The latest Apple security update addresses two zero-day vulnerabilities that you should be aware of. The first, designated as CVE-2023-41064, affects macOS Ventura and could be exploited when processing malicious images. The second, CVE-2023-41061, poses a threat to iPhones and iPads, making them vulnerable to cyber-attacks via malicious attachments.
Taking Proactive Steps for Cybersecurity
Experts unanimously recommend installing Apple's latest security patch as the initial defense line. Here are the corresponding updates for your devices:
iOS version 16.6.1 for iPhones
iPadOS 16.6.1 for iPads
macOS Ventura 13.5.2 for Mac computers
But that's just the first step. For Mac users, additional security layers like antivirus software are crucial. Research shows that malware attacks on Mac devices have been rising, so consider options like premium antivirus software to protect against malware and viruses effectively.
As for iPads and iPhones, Apple's own restrictions make it challenging to run conventional malware scans. Nevertheless, solutions like Intego Mac Internet Security X9 can help when these devices are connected to a Mac via USB.
Final Thoughts
In today's digital landscape, ignoring cybersecurity updates is akin to leaving your company's front door unlocked. Being informed about updates like Apple's latest security patch is crucial for business continuity and cybersecurity. Don't put your organization at risk; ensure that you apply these updates as soon as possible to fortify your IT network.
If you found this article valuable, consider exploring more topics related to IT services, IT support services, and professional IT service and support that can enhance your organization's tech robustness.