A Message From CTTS During
The Coronavirus Outbreak
CTTS firmly believes in supporting our Clients during these emergency situations and we will continue to use every effort to deliver uninterrupted essential services to our Clients while mitigating the risk of exposure to and transmission of COVID-19.
Security, safety and well-being is integral to our products, business processes and infrastructure. We have a robust Business Continuity Plan in place that is committed to keeping our operations running smoothly so that we can provide the best possible service.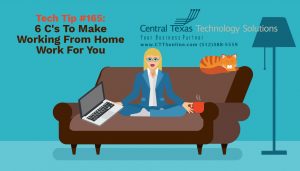 The vast majority of our services are currently provided remotely, and as such existing Clients should not notice any change in the level of services or responsiveness in the coming weeks. Every single member of our staff has the capability to work remotely while ensuring that we remain responsive and available to support our customers.
That being said, we have a multitude of resources available for business owners and managers coping with the pandemic that are listed below and may be downloaded free of charge:
Free Remote Working Resources For Your Business:
Fill out the form on this page to download our Work From Home Game Plan: Critical Facts And Insider Secrets Every Business Owner Must Know Before Installing A 'Virtual Network' To Allow Employees To Work From Home, On The Road, Or From A Remote Office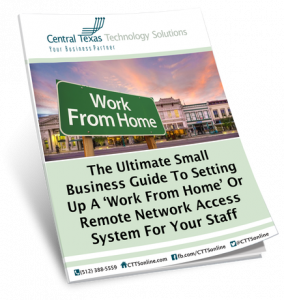 As government agencies are recommending social distancing as the nation's #1 defense against the spread of COVID-19, we know that many companies will be taking these precautions by allowing employees to work-from-home.
In light of this unexpected situation, we have created a report to offer some insight for the ultimate work from home gameplan!
You can download this report for free by filling out the form on this page. I encourage you to take advantage of this report and act on this information today.
More Information on Working From Home:
Free Communication Resources For Your Business:
Free Cybersecurity Resources For Your Business:
The COVID-19 may be a wake-up call for some better strategies, policies, and procedures to protect your employees, clients, and overall operations. CTTS firmly believes in supporting our Clients during these emergency situations. Let's talk about making sure your team is operational and able to work safely from their homes. Call now for a free business IT consultation to see where we can be of assistance to your organization: (512) 388-5559.
If you have any questions or to take advantage of the any of the above offers, please email me directly: Josh.Wilmoth@CTTSonline.com
Stay safe everyone, and most importantly take care of each other.
Warm Regards,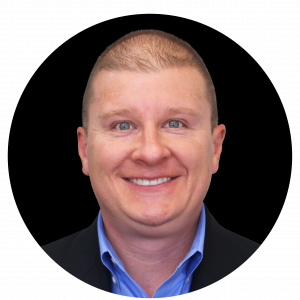 Josh Wilmoth, CEO
CTTS, Inc.