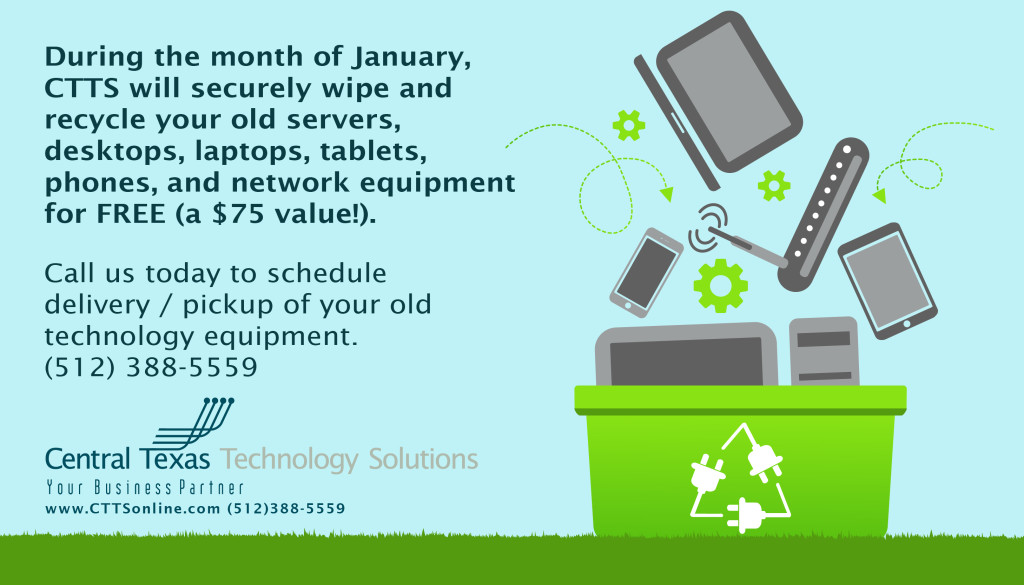 Most people know how to get computers and networking equipment, but once that equipment reaches the end of its usefulness, many people are unsure how to properly dispose of it.
Throwing computers and networking equipment in the trash is not the answer!
Old computers and equipment might seem like junk, but they might be a treasure trove for someone trying to steal your identity or your information. Even on a broken computer, there may be data stored on the hard drive that could be recovered by someone with the right tools and expertise. Users need to treat these computers as if they were filing cabinets full of information.
During the month of January, CTTS will securely wipe and recycle your old equipment for FREE (a $75 value!). Not securely wiping your hard drive allows easy access to your pictures, emails, Internet records, accounting files and other important data. Call us today to schedule delivery / pickup of your old technology equipment. (512) 388-5559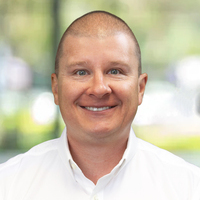 By Josh Wilmoth
CEO, Central Texas Technology Solutions