Let's face it, with the rapid advances in technology, new and effective opportunities are opening up for businesses to quicken their progress.
Small businesses, nowadays, are increasingly tapping into the many resources that technology has rendered accessible. This is because, technology can provide a competitive advantage to businesses worldwide.
However, it is crucial to devise strategies that can optimize the usage of these technologies in order for these to be effective for your business.
That's why I want to invite you to our free webinar, the "6 Steps to Create A Long-Term Technology Strategy." This educational webinar will change the way you think about technology for your business. Watch Now and get ready to build your own long-term technology strategy.
Questions? Reach out to CTTS today, schedule a free consultation or give us a call: (512) 388-5559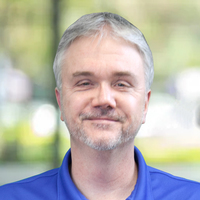 By Kurt Rinear
Director of Technical Services
Central Texas Technology Solutions