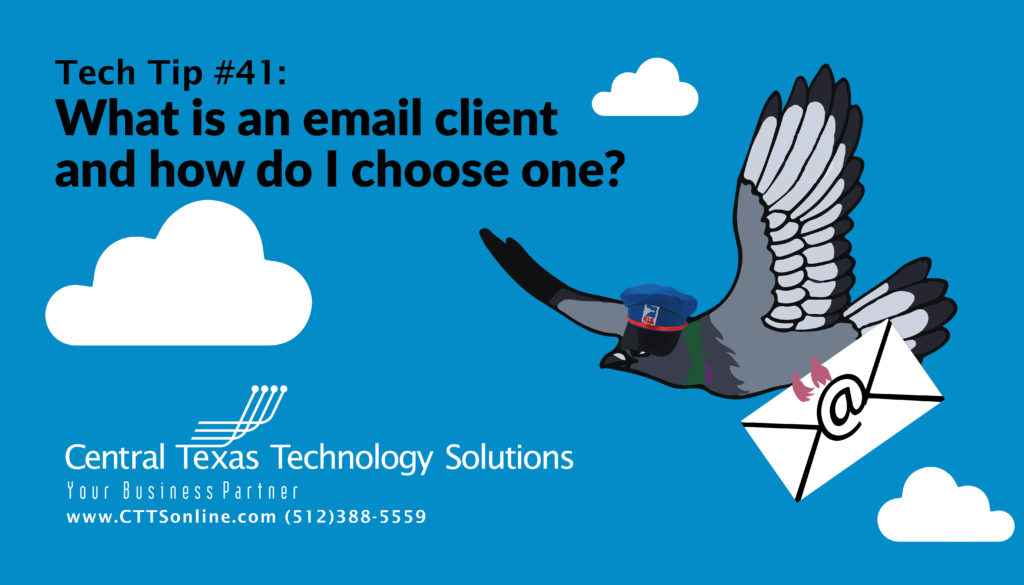 We've gone over some of the Browsers that are available for web use, but another part of daily life for most of us is Email.
An email client is a program that you use to receive your email. Using one is a choice that many of us don't know we made. To configure them, you usually need email address and the password for your email account. You may also need your server name and the type of account it is (IMAP, Exchange, POP).
Included below are a few email clients and why you would use them:
Outlook (Windows, Mac):
Industry standard email client built by Microsoft.
Works best with Microsoft Exchange accounts but can be configured for other type of accounts.
Not to be confused with Outlook.com
Thunderbird (Linux, Windows, MacOS):
Free email client built by Mozilla.
Works with POP and IMAP accounts.
Mail.app (MacOS)
Integrated within MacOS
Works with POP, IMAP, and Exchange accounts
Mail (iOS)
Integrated within iOS
Works with POP, IMAP, and Exchange accounts
Gmail (Android)
Built by Google for Android
Works with POP, IMAP, and Exchange accounts
Outlook (for Mobile) (iOS, Android, Windows Phone)
Built by Microsoft for mobile devices
Supports most modern email types.
Webmail (Browser based on each operating system)
Works if set up on your email provider
Does not always have an option to alert when new email comes in.
There are other email clients and using one is largely a personal choice. You could also do clientless email by signing into webmail. If you need assistance choosing or configuring an email client,  contact CTTS at (512) 388-5559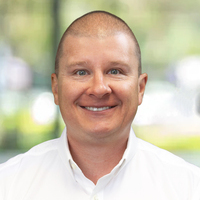 By Josh Wilmoth
CEO, Central Texas Technology Solutions