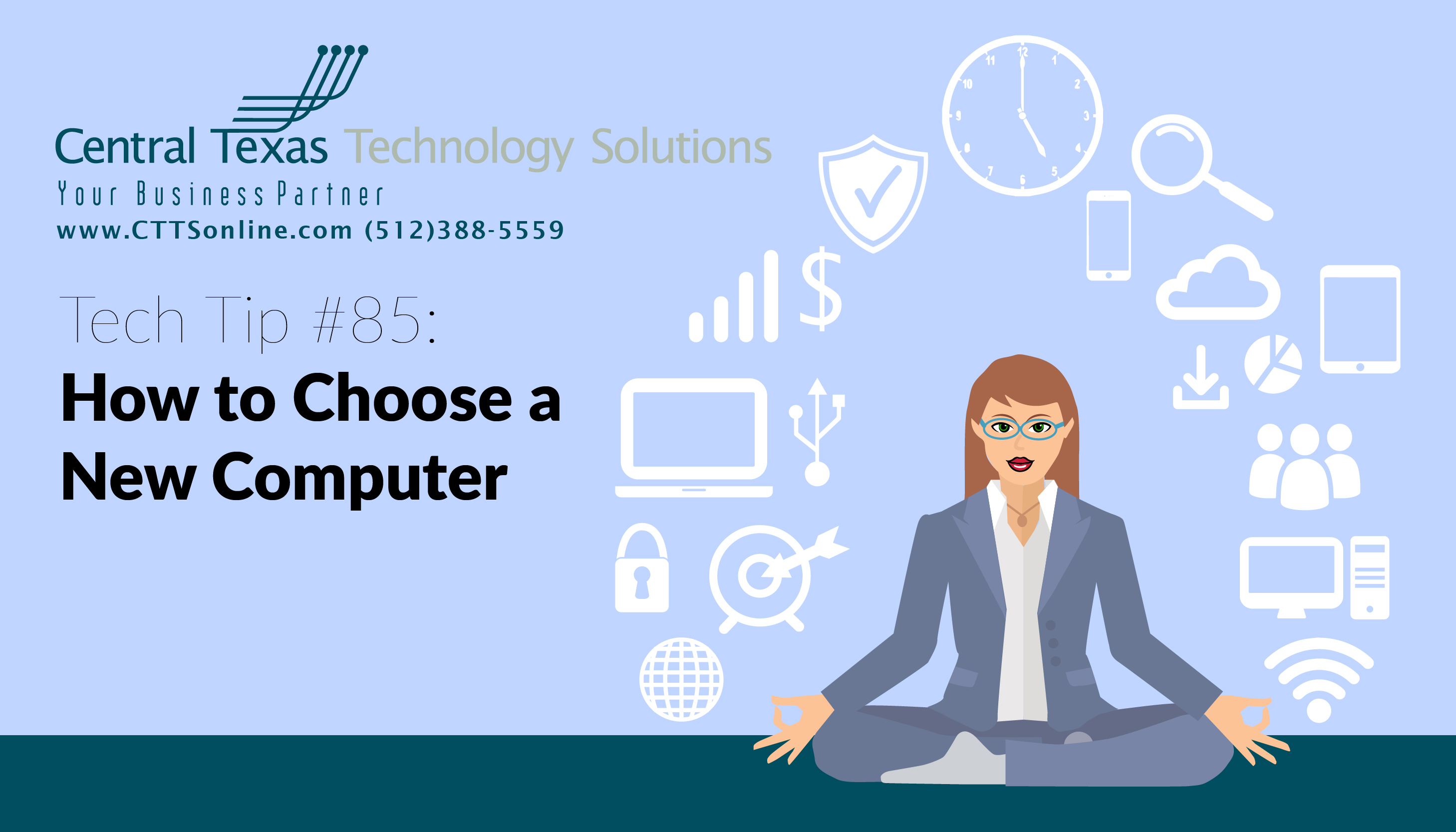 Buying a New Computer?
Buying a new computer can be a daunting task, especially for the bootstrapped entrepreneur looking to get the most out of their investment. Before you make that purchase, lets determine what the computer's main purpose will be. This will help determine if you need a laptop, desktop, or even just a tablet.
Here are a few questions you'll want to ask yourself:
Does it need to be mobile?
Is it going to be used for high-end graphics?
Do you just need it for basic computing and internet usage?
How long will you need to keep it up and running before you have the ability to upgrade again?
What is the maximum budget?
Knowing how it will be used is the main starting point for all decisions moving forward. Make sure to plan out what it will be needed for now and over the next 2-4 years. Here are three main categories and the features you'll want to consider when looking for the perfect computer upgrade:
Basic Computer
This kind of personal computer is great for simple everyday use; a nice laptop can do the job. Even if you want to have a large screen, a laptop can use a very inexpensive USB dock to add dual monitors, a wireless mouse and keyboard, and you have all the functionality of a desktop workstation, but the flexibility of being mobile when needed, like taking it on vacation or using it while watching your favorite TV show on the sofa.
A basic Core i5 processor and 8 Gigs of ram are all that is needed in this scenario. Windows 10 is the only operating system on new computers and I would strongly recommend this operating system even if purchasing used. Older operating systems are slower and Microsoft will not be supporting them in the near future.
If you are not in a hurry, wait for a holiday sale. Labor Day is just around the corner! Unless you are needing a business class machine, brand does not matter, most laptops are built by the same company overseas and each PC maker just puts their label on it.  HP, Toshiba, Dell, etc. are all good brands for a personal home pc. Most computers in this class will come with a 1-year mail in type of manufacturer's warranty. If you want to have an onsite longer type of warranty, I suggest you look at a more business class machine. A business class machine will cost more upfront, but if you want long warranties this will be the most cost effective as opposed to trying to extend the warranty on a basic type of workstation.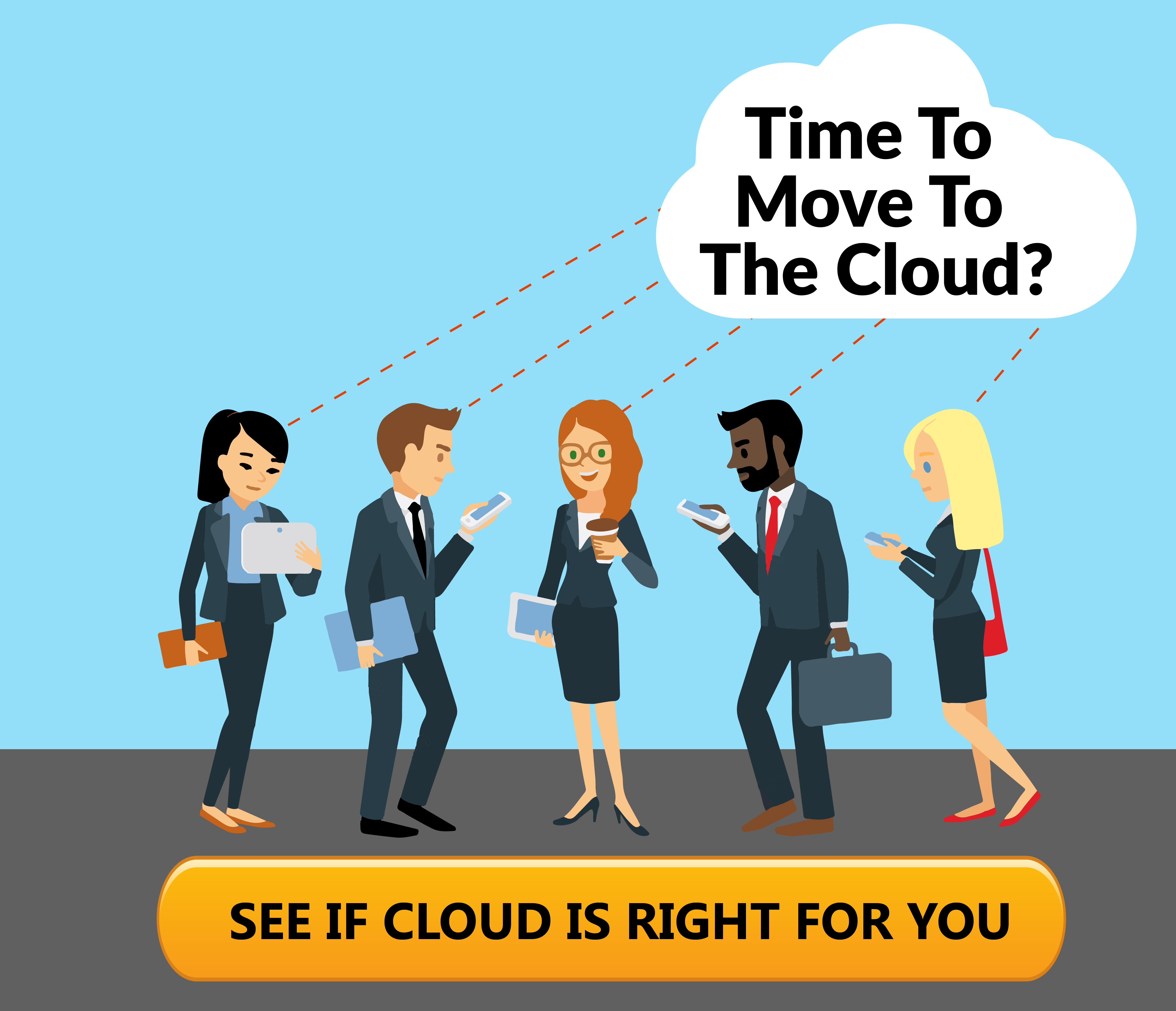 If you're main device usage involves social media and internet browsing, you may want to consider choosing a tablet over a typical desktop or laptop.  In the past few years, tablets have really evolved into a very versatile tool.  Most tablets can do everything a PC can do. You can do all social media (I would say a tablet is even better for this, as Apps are available for each platform). Surfing the web is easy and a tablet is very travel friendly.
For around $50 you can add a keyboard case that uses Bluetooth to connect without wires, and if you have Wi-Fi on your printer, you can even print from your tablet as well. Another benefit of a tablet is it can have internet access from a wireless service provider so you can be online almost anywhere you go.  Based on the kind of tablet you choose; the price can also be much lower than then laptop or desktop options.
There are 3 main types of tablets to consider:
Windows based (Surface) - This is going to be the nearly the same as a laptop, but the price might be more expensive than the laptop. The Surface might be more of a business class tablet.
iOS or Apple Tablets (iPads) – This is the most popular type of tablet and will most likely cost the same as a laptop, but if you purchase it from your wireless provider they may have a discount for adding to your cellular data plan. The Apple products are well built and have lots of free Apps. If you use an iPhone already, you will know how to use it as the iPhone and iPad most likely share the same operation system.
The Android tablet - Comes in many flavors and price points, some as little as under $100.00. If you have an Android cell phone the tablet shares the same operating system most likely as well.
Again, a tablet might be a very good alternative to a desktop or laptop for the social media-based user. For other users, you'll want to consider these next few options:
Business Class Computers
Buying for business use or wanting something to last 5 plus years with a good warranty? This can be a laptop or desktop depending on use. I would still suggest a laptop over a desktop even for a business class computer with the only exception coming for high end users who need extra emphasis on graphics and video, or if a large fleet of computers are being installed and all need to be standardized.
If you want a well-built business class computer there are only two brands I would suggest HP and Dell.  Both build quality computers with long warranties and most have service setup to come to you when repairs are needed. I suggest a Core i7 processor and 16 Gigs of ram.  This should be plenty of horsepower for most business applications.  The price is going to be close to triple the pricing of a home system, but these will last longer and the build quality is far superior. The warranties are generally 3 years and can be extended for a reasonable price in most cases. Getting a laptop in this class, I would strongly recommend a docking station either direct dock or one that is universal (USB version3). This way the you can setup the laptop up as the engine for your workstation in your office and also quickly remove it to use it on business trips when needed.
If you really want portability, the Microsoft Surface tablet is considered business class and can do everything above as well as be used as a tablet by un-attaching the built-in keyboard.  This product used the same operating system as a laptop.
Still not sure if you want a laptop or desktop? The processor and memory are typically the same and the cost for a laptop is going to be nearly the same as a comparable desktop. But, if the computer is just going to sit on a desk, a laptop is not necessary.  Desktops do have more long-term flexibility for doing upgrades to video and memory.
High-End Computers
Gamer, graphic designer, or video editor? For users who want to do high-end gaming and graphics, I suggest a custom build type of work station that can have the specs you want, plus the ability to upgrade in the future. I think future expansion and upgradability is key to any high-end system, as the world of gaming and graphic art is ever changing. Don't box yourself in by getting a laptop that cannot be expanded or a high-end regular desktop that was not really intended for gaming. Use quality parts and have someone build what you need or as a project build it yourself if you are tech savvy.
Non-Profit Organization?
At CTTS, we have a special program to help non-profit organizations gain the technology resources they need: CTTS C.A.R.E.'s (Computer Assistance Resource Exchange). Whenever we sell a computer we always ask our clients what they will be doing with the old computer. If the client wishes, they may donate the computer to us and we will then refurbish the computer back to its original as new condition at our cost. We then donate the computer to a nonprofit in need. Just click here for more information or give us a call today: (512) 388-5559
Need help?
Buying a computer can be an overwhelming experience. If you are a business owner and would like any assistance in choosing your next computer, just give us a call at (512) 388-5559, we're happy to help and offer our expertise.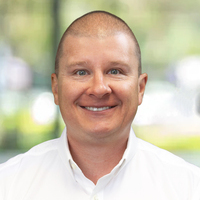 By Josh Wilmoth
CEO, Central Texas Technology Solutions