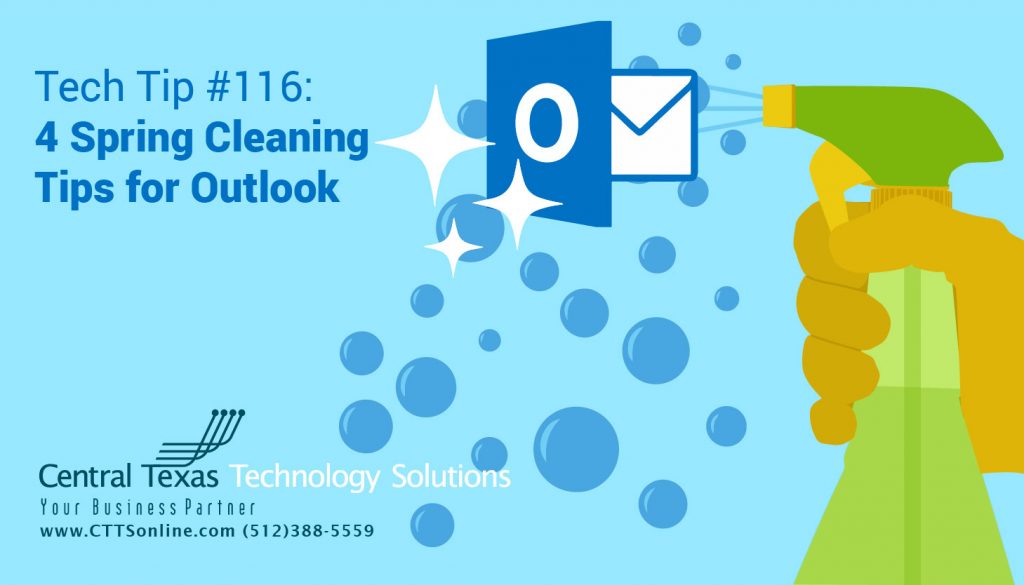 Spring is near at hand and that often has us airing out the house, clearing out the clutter, and scrubbing things that have not been scrubbed in a while. It's no one's favorite task, but things feel so much better when it's done! Did you know that the performance of your email could be greatly improved by doing some quick and easy cleanup tasks?
Here Are 4 Simple Tips to Keeping Outlook Fresh and Clean:
Tip 1: Empty That Deleted Items Folder!
The deleted items folder is just like the trash can in your office. If you don't store things in your trash can, don't store email you want to keep in your deleted items folder.
Tip 2: Move Items Out of Inbox
Create folders to help organize your email outside the inbox to speed up performance – your Outlook is a database that synchronizes with a server. The more email you have in the inbox (including folders) the slower the performance. Store email in folders that you want to keep and you will be glad you did.
Tip 3: Make Sure You Have a Backup
Archive your email that you don't need to access often. Back it up to a cloud solution. This will free up space in your mailbox further improving performance
Tip 4: Run Cleanup!
There is a built in function in newer versions of Outlook called Conversation Cleanup. Have you ever seen a thread with 17 replies on it? Cleanup will reduce that to 1 message, the last reply. You can still see every message in the thread, but only one message is in the inbox.
Email is the hub of almost every business, and as your business grows, so does your network security needs. Spam may begin to multiply and your network will become more vulnerable to attacks such as phishing and malware. To prevent infringement upon your information, you will need a good email system and an exceptional spam protection. Our email service and spam protection service can help.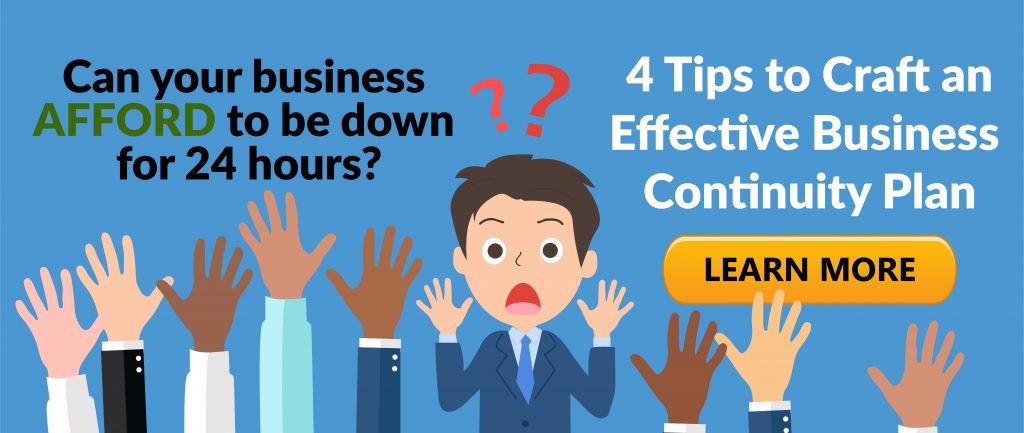 When you sign up with CTTS' services today, you can expect a system that will:
Guarantee absolute security – Not only do we stop viruses, worms, and malware before it gets to your inbox, we'll encrypt all of your email data to protect from additional online threats.
Give you control – Our new system will make sure to make it clear who is accountable for any irresponsible actions.
Make searching a cinch – With CTTS' easy to understand indexing system,  you won't ever spend unnecessary time looking for an essential email.
Would you like assistance moving forward with your business emailing strategy? Spam protection and email services are essential in any business in Central Texas, and to get the right service that's suited to you, Contact CTTS today at (512) 388-5559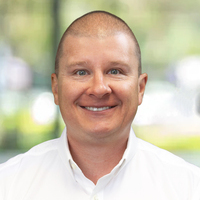 By Josh Wilmoth
CEO, Central Texas Technology Solutions