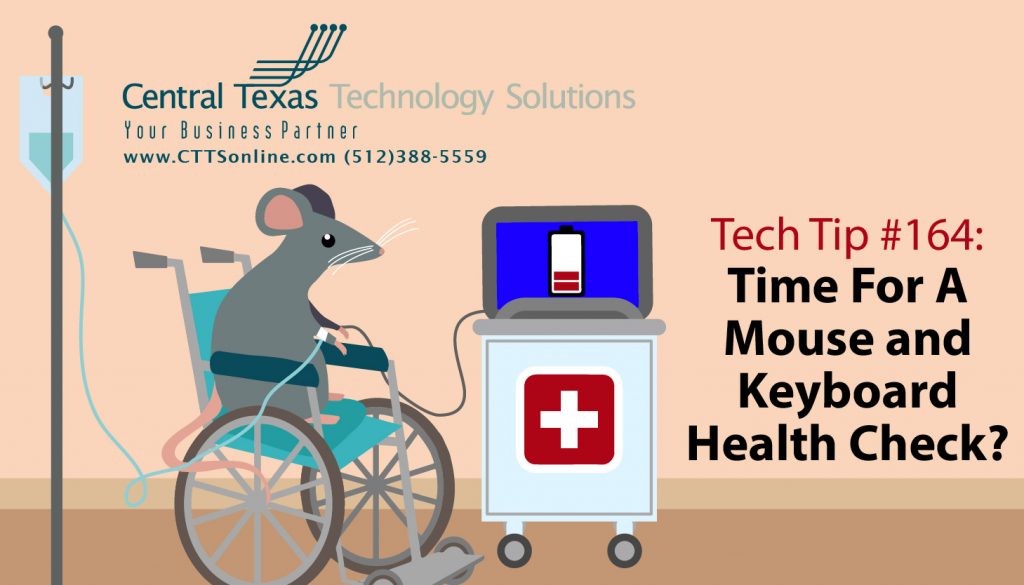 Has your mouse been acting erratically, jumping, or struggling to simply move across your screen? What about your keyboard? Is it slow to react or not reacting at all? What do you do when your mouse or keyboard is on the fritz? We'd be hard-pressed to use a computer without these tools, and when they aren't working properly it's nearly impossible, or at least completely aggravating, to access all our important documents and files. When is it time to invest in a new mouse and keyboard?
To Buy or Not To Buy?
That is the question. We wouldn't want you to be left stranded when your keyboard or mouse dies on you, but you may not have to run off to the store quite yet. In today's Tech Tip Tuesday, we'll cover the top 5 mouse and keyboard troubleshooting tips you can try:
Clean Mean Computing Machine
I start here because considering how much time we spend at our desks and computers, it's always a good idea to keep our workspace clean! Especially with the coronavirus hanging about, it can't hurt to kill a few extra germs here and there. Dust, dirt, and grime can wreak havoc on any type of computing and electrical machinery and equipment. Cotton swaps moistened with rubbing alcohol or water are excellent tools for wiping hard to reach areas in your keyboard, mouse, and other locations. A can of air is also a quick way to blow away and remove dirt and debris. I recommend scheduling a time to clean your work area at least once a week, and put it on your calendar so you don't forget!
Missed Connections?
Whether your keyboard and mouse are wired or if you're using a wireless mouse and keyboard combination, you'll want to check your ports and plugs to be sure everything is plugged in, connected, and working properly. This may seem strange, you just never know what may have come unplugged without us even noticing. If everything is securely plugged in, try plugging your mouse or keyboard into a different USB port to see if there are any changes. For wireless connections, in order to communicate wirelessly with the computer, there must be a strong signal between the computer and the hardware. Make sure your mouse or keyboard is no more than a few feet away from the wireless receiver. While most mice are built to work on any surface, if you're experiencing problems with the cursor, you may want to try a different mouse pad or surface entirely, like a book or piece of paper. If you're a business in Central Texas with 10 or more users, call us today at (512) 388-5559 and we'll send you complimentary mousepads for your entire office, just mention this tech tip article!
Belittled Batteries
It's easy to forget about some silly old batteries we hardly ever see, but we can't forget that our wireless electronics need a source of power! Bad or failing batteries can also cause a low signal strength with wireless equipment. Are you using rechargeable batteries? They may just need some juice! Try replacing the batteries or making sure they are charged and test them to see if the batteries are the cause of the issue.
Unusual Updates
Some mice and keyboards, either wireless or wired, require drivers to be installed in order for the equipment to work properly. Make sure the corresponding driver is installed and up to date. Because drivers control how the mouse interfaces with the operating system if the drivers are out of date or corrupt, the mouse and keyboard will not work properly. Some of your regularly scheduled operating system updates could also potentially interfere with your mouse or keyboard functioning. Make sure you have the latest drivers installed and your machine is all up-to-date, and then restart your machine before testing your peripherals again.
Settle for Better Settings
Is your mouse having difficulty keeping up, going too fast or too slow? Check out the control panel, then to the mouse options, then to the pointer options tab. You will then be able to change the speed to a level that feels more comfortable to you. Here you can also change the speed level of the double click feature to find a setting that works best for you.

If none of these steps get you up and running again, try the old standby of turning off your machine and re-starting it to see if this solves the problem. If you're still experiencing issues and happen to have another mouse or keyboard laying around, give it a try, if that's not working your machine may need further investigation. If you're using the computer for business purposes, give CTTS a call today and we can remotely troubleshoot your technology troubles: (512) 388-5559.
One thing that's never productive is downtime. To see how much downtime could cost your business and how quickly you could be up and running again in the event of a disaster, use our calculator HERE. If you'd like a free technology assessment to see where your business currently stands, give CTTS a call today:(512) 388-5559.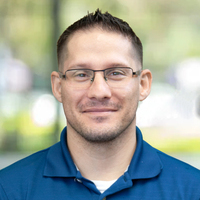 By Ramon Kreher
Desktop Support Technician
Central Texas Technology Solutions