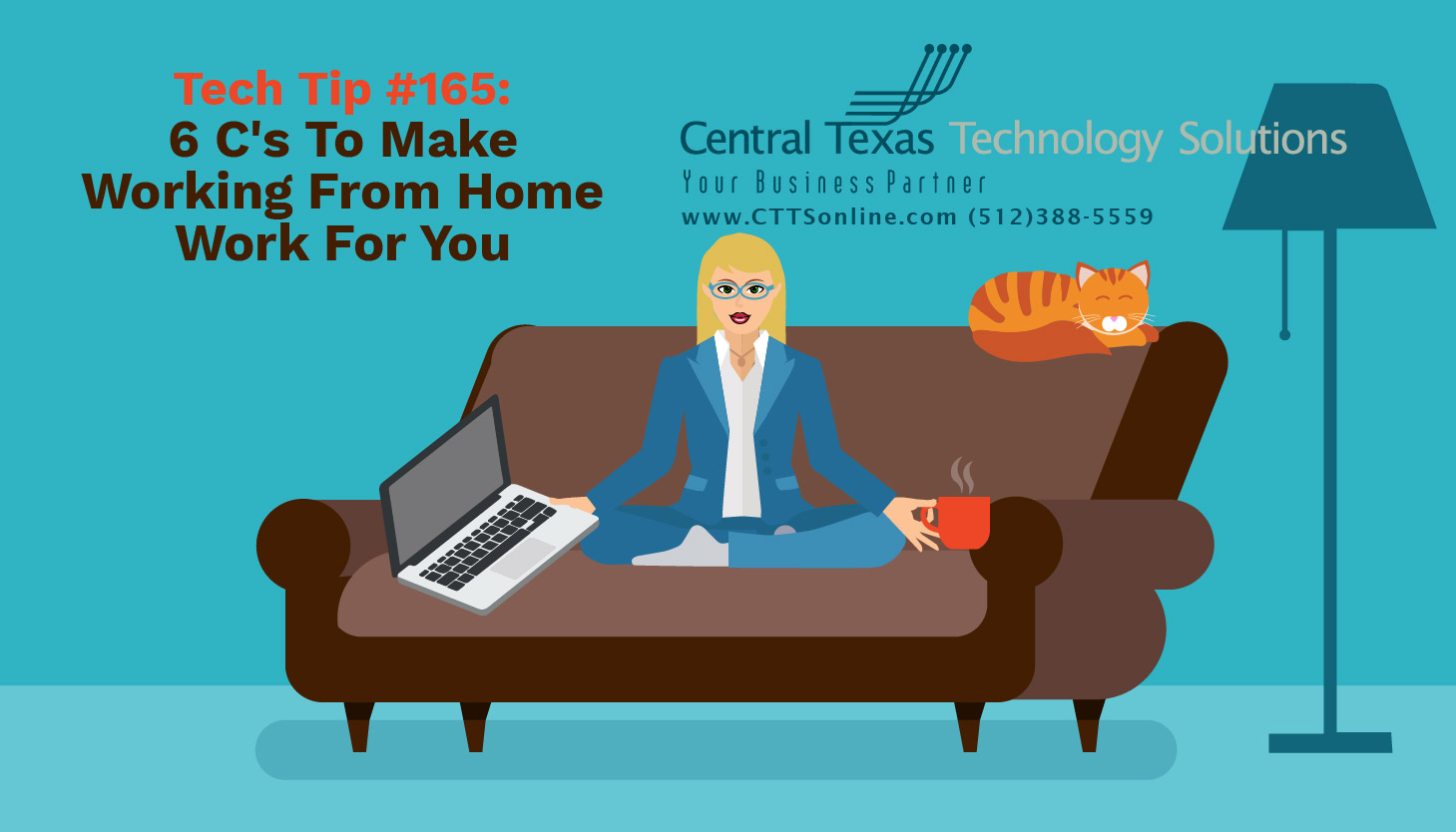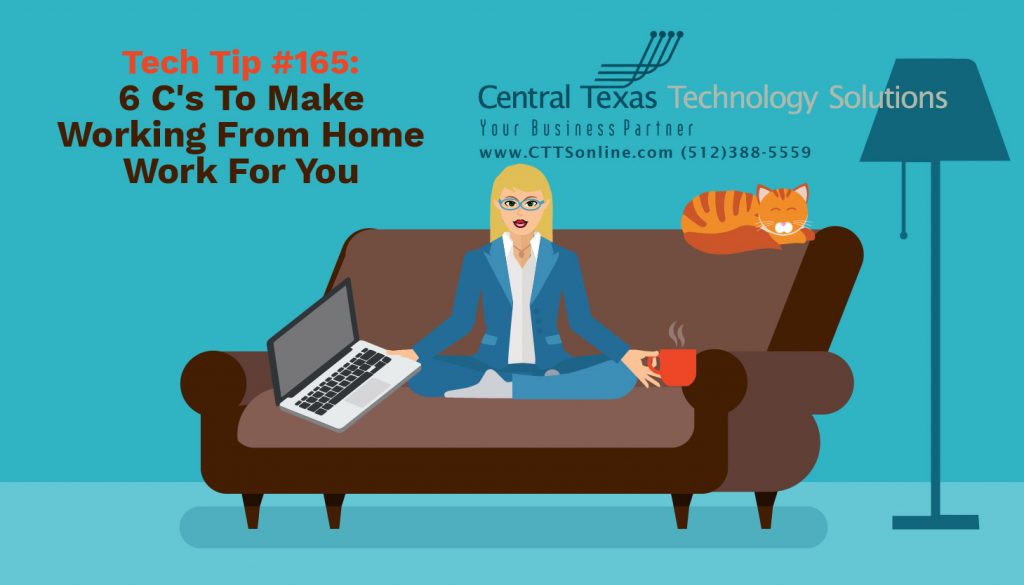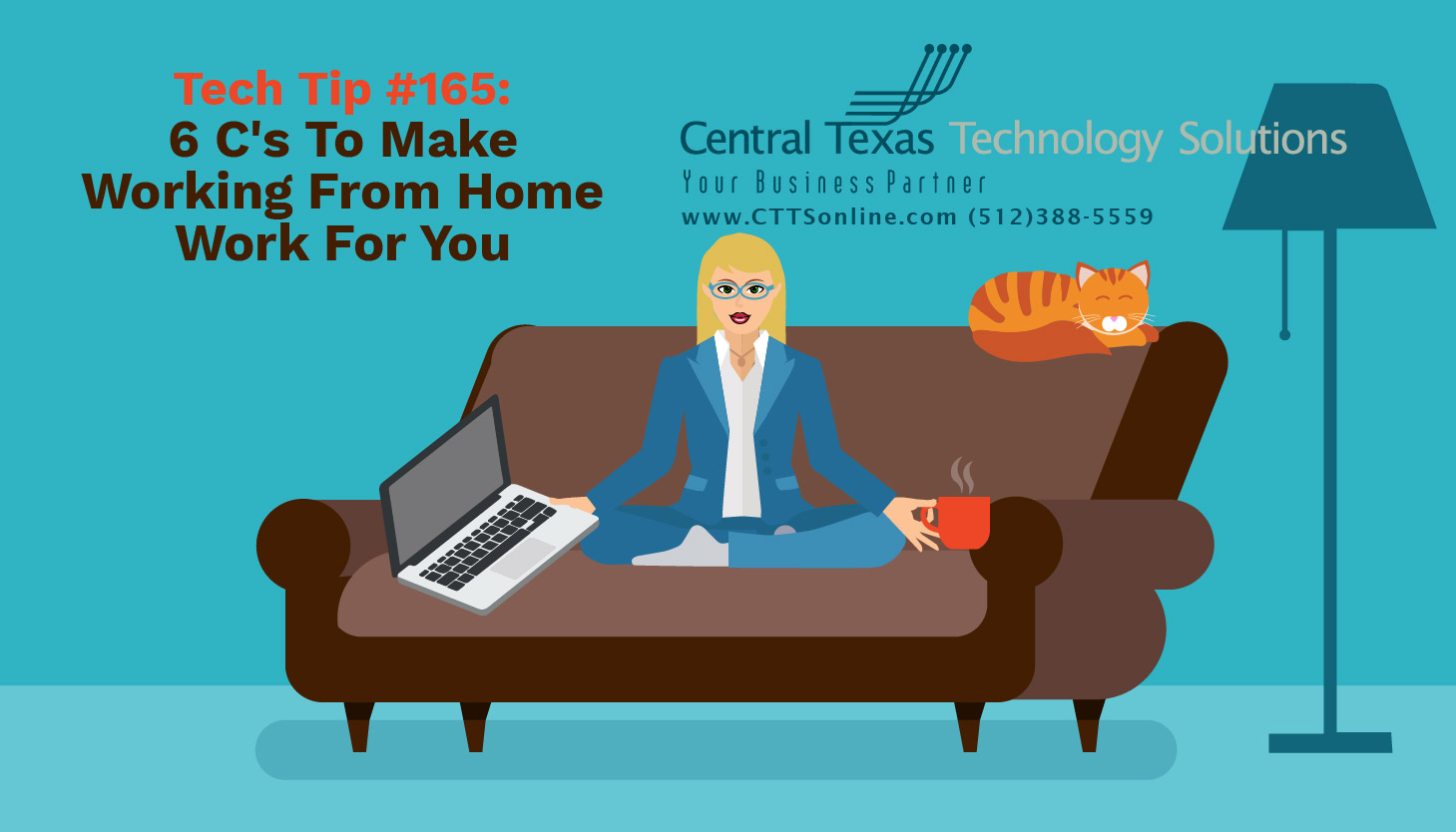 With the global spread of Coronavirus, numerous events are canceled, and many employers are encouraging or even requiring people to work from home for an indeterminate amount of time to decrease the risk of infection.
While millions of people are now trying to work from home due to COVID-19, it's creating a huge, stressful experiment for companies new to this arrangement. Every job is different and requires different resources depending on career type, employer, and internal policies, leaving the employees potentially struggling to maintain productivity and efficiency without the proper measures in place. If you're new to working remotely, these 6 simple tips can help you stay productive, secure, and help to maintain balance until our work-life resumes normalcy.
Here Are 6 C's for Working From Home:
Computer: In order to be productive, you need a machine. Whether it's a tablet, a laptop, or a desktop that connects to your work environment remotely, you need to have the hardware to get the job done. So don't forget your laptop at the office and any accessories you'll need to operate it like charging cord, a docking station, and mouse.
Comfort: It's not just about wearing your PJs when working from home, it's important to consider the ergonomics of the space you're working in. Do you have your screens set up at eye level and a way to stay comfortable?
Connectivity: Ensure your machine can connect to the internet and all needed applications. Email is mostly cloud-based these days, but if your organization has a VPN to access the file server, don't forget to use it! (for more information about moving your company to the cloud, click here!
Cap: Set boundaries, and limit the time you're working. Having a divide between work and home life can be a normal everyday struggle. When working from home, make sure you take a break from time to time and don't just step away from your computer to do laundry. Set your work area as only a part of your home, and don't forget to eat lunch and stop when the work day is through!
Commotion: Reduce the number of distractions and make sure everyone around you knows you're working. It's difficult to accomplish anything when you're interrupted every hour!
Commute: Just kidding – the commute is minimal
If you'd like to learn more about working from home and the critical facts and insider secrets EVERY business owner MUST know before allowing employees to work from home, on the road, or from a remote office, download our free report, "The Ultimate Small Business Guide To Setting Up A 'Work From Home' Or Remote Network Access System For Your Staff."
As always, feel free to contact CTTS for this or any business technology-related questions you may have. We're here to help! If you'd like to learn more about CTTS or to get a free IT Assessment to see where your business currently stands, contact CTTS today: (512) 388-5559.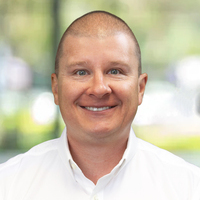 By Josh Wilmoth
CEO, Central Texas Technology Solutions