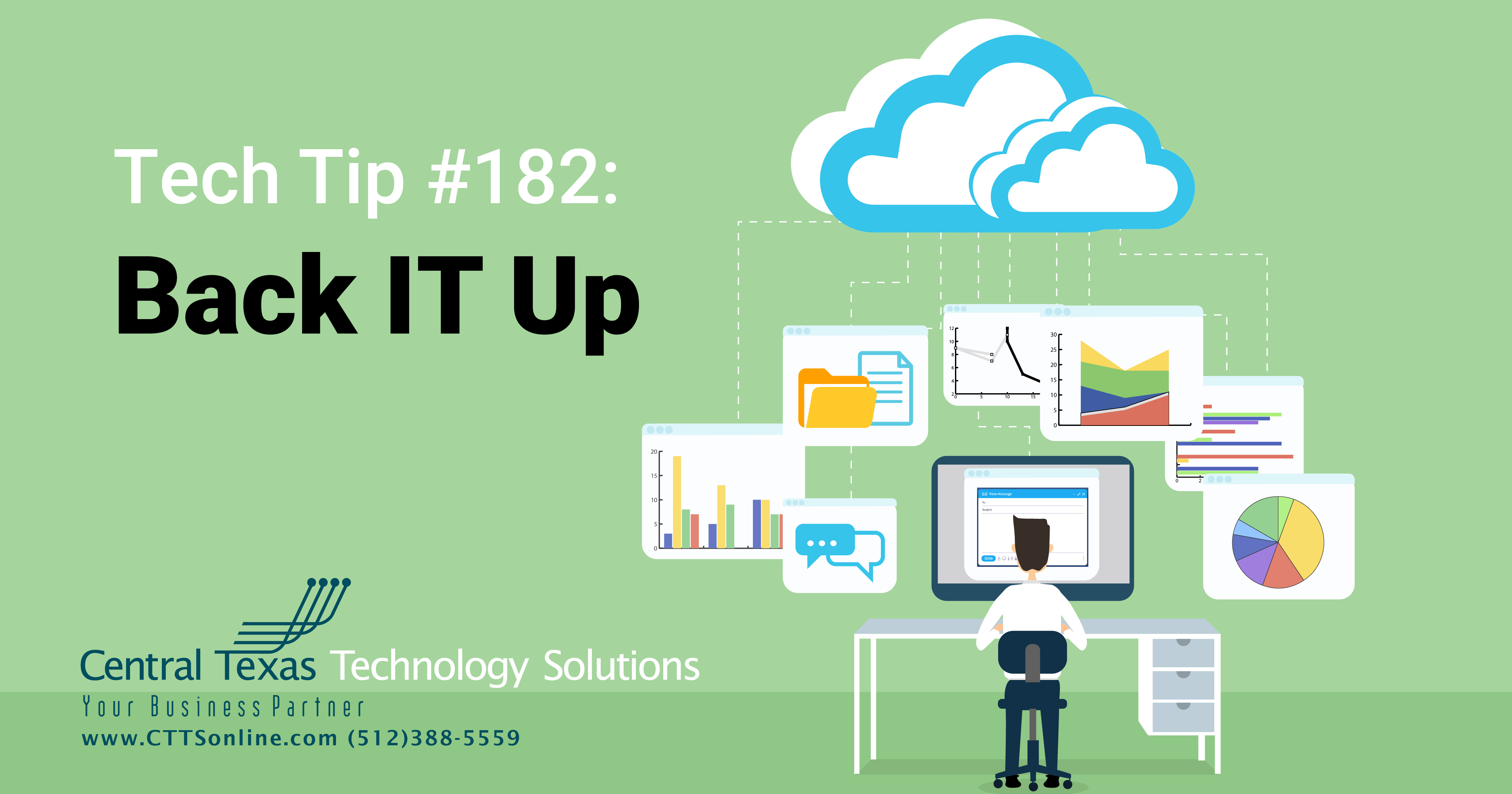 What are you doing right now to protect and preserve your company's data?
It can be easy to overlook the disaster recovery planning process, but having a contingency plan in place in the event of a disaster gives your company a competitive advantage. It's important to keep in mind that disasters are not limited to adverse weather conditions. Any event that is likely to cause an extended delay of service or downtime should be considered a threat and something to be prepared for.
That said, it's hard to be prepared for the unknown. There is one tried and true method for saving data in the event of numerous types of disasters: Data Backup and Recovery.
When you back up your IT systems, applications, and data, it's much easier to recover from any type of disaster that causes a major outage. For today's tech tip, let's deep dive on the top two ways businesses can back up their computers and all their important company data.
1. Save Hard Work to A Hard Drive
A physical external hard drive is a cheap and fast option. Typically residing in the same building as the computer, or even next to the computer, its easy access allows for a quick upload or downloading of files and makes monitoring simple as well. The downfall of keeping your external hard drive in the same location as your business is that if a flood, theft, or a fire happens, you could potentially lose all your backups. If you keep the external hard drive connected to the same computer 24/7, a power surge, or Ransomware attack could destroy both the computer and your backups.
For larger amounts of data, you'll need software to assist in the image capturing process and regular backing up to external drives. Microsoft Windows now has a free backup program called File History, with the availability to have daily backups if you so choose. For Mac users, Apple does have a backup option for Macs called Time Machine.
2. Rise Above With the Cloud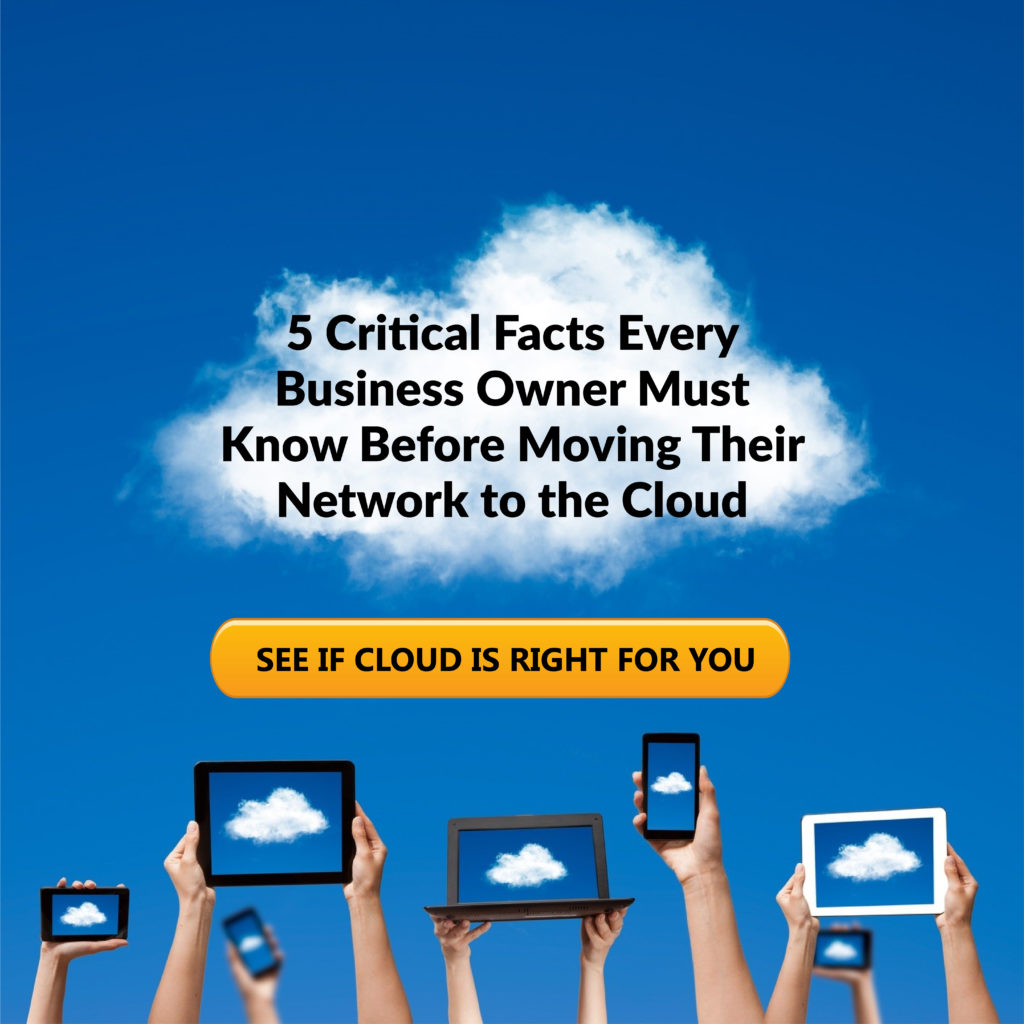 Cloud-based workflow gives your team easy access to edit and collaborate on documents at any time, from anywhere. You also don't have to worry about a large piece of equipment taking up space or dying on you and the trouble of securely wiping your drive and then disposing of it properly. You're data lives on in the Cloud with the flexibility to scale up or down depending on your needs as your business grows.
The downside to backing up your business data to the Cloud is that it's much slower than uploading and downloading to the hard drive. Also, you'll need a stable internet connection in order back up to the Cloud. In the event that you need to restore your data from the cloud, it could take hours, to days, to even weeks, depending on the size of your data and the amount of storage space on your computer.
There are many options when it comes to choosing a Cloud provider, so you'll want to shop around and do your research before making a commitment. When thinking about the financial aspects of Cloud versus physical backups, it's important to keep in mind that you'll have to make a monthly or annual payment to keep the Cloud service subscription intact.
Now, I know that I said, "top two ways businesses can back up their computers," but I'd like to add a third method because it's the method we recommend.
3. Data Protection in 3-2-1
You'll want both Cloud copies and physical copies of your data to ensure you're absolutely protected from cybercriminals, natural disasters, employee errors, and more. Follow the 3-2-1 method for backups; a minimum of three unique copies of your data, two available locally and one off-site, or in the cloud. Make sure to test your backups often for functionality and integrity.
How are you securing your company data and IT systems? If you're frustrated or feeling lost when it comes to your business technology schedule a free IT consultation or give CTTS a call now: (512) 388-5559.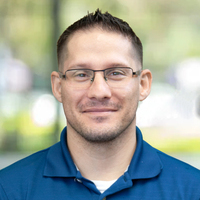 By Ramon Kreher
Desktop Support Technician
Central Texas Technology Solutions