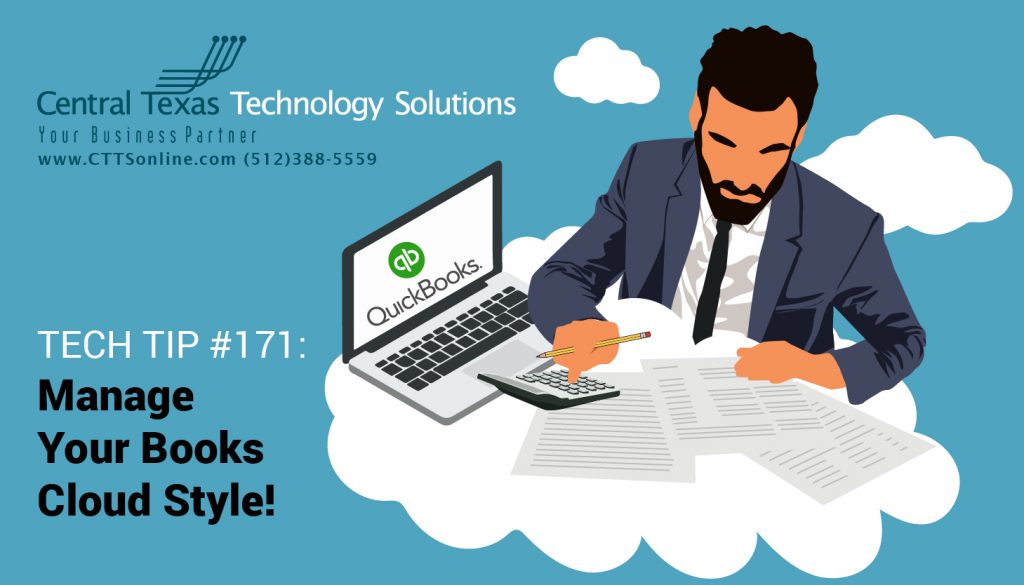 The recent COVID-19 outbreak has caused all of us to look at how we do work and more importantly how we can do it from anywhere rather than being tied to the office. Many systems can be moved to the Cloud now and many application providers are creating Cloud-based versions of their software. What if the Cloud version doesn't cut it though? One of these applications happens to be the popular accounting software, QuickBooks.
QuickBooks Online
Intuit created QuickBooks Online to be a browser-based version of their accounting software. This is great because you can do your books anywhere. All you need is an Internet connection and you're good to go. It fully supports multi-user. You can have as many user accounts as you need. The problem with QuickBooks Online is that it is not as full-featured as the full QuickBooks desktop software. While many companies are perfectly fine with the feature set that QuickBooks Online provides, others need more.
QuickBooks and Remote Access
What happens when you have QuickBooks on your office server and several employees access it and you end up having to shut down the office? How do your employees access their data? Some companies will put remote connection software on employee computers so they can remote into them from home computers. While this works, it isn't the best from a security standpoint as most home computers have security deficiencies with poor or non-existent antivirus software and no company security controls. Other companies opt for laptops for remote work and VPN into their company network to access QuickBooks. The problem here is that QuickBooks isn't designed for low-speed connections like VPN. Often, when trying to run QuickBooks over VPN, you start it, then go take lunch and hope it is up and running when you get back. It can also cause possible database corruption if the VPN connection drops while processing in the company file. For these reasons, Intuit officially discourages this option and doesn't support it. So, due to these issues, and the limitations of QuickBooks Online, an entire industry has evolved around QuickBooks Cloud Hosting
Get your Cake and Eat it too
There are many providers who host the full version of QuickBooks Desktop software on Cloud server systems. These are usually accessed via a remote desktop connection. Some support app streaming where you run it on your desktop, and it feels like you have it locally, but it all comes from the Cloud. Some even map drives to your local computer where you can access a file share off the hosted server locally for any files related to your QuickBooks. You can get your QuickBooks licensing from the provider or bring your own if you have a current license. Many of them, like the one CTTS partners with, also provide first-line support for QuickBooks issues and backup and restore of QuickBooks data. All of it, for a low monthly subscription per user per month. This provides a secure, remote option to be able to access your QuickBooks from anywhere. Some of them even do hosted setups for accounting services where the CPA or accounting agency can manage their client's data as well. It is also a great option for companies that are retiring legacy server infrastructure and moving to the Cloud.
Life in the Fast Lane
A QuickBooks hosted environment can help you stay productive no matter where you are or what is going on. It can keep a crisis like COVID-19 from being a crisis for your bookkeeping. It can help you weather the storm with little to no change rather than scrambling to cover the bases and figure out how you will access your data. And while I focused on QuickBooks here, there are hosting options for many other accounting programs as well. If you have had issues with your access to accounting software or are making a move to the Cloud, contact us and we can help make the Cloud work for you.
If you would like more information on what data solutions could potentially best fit your businesses needs or what a managed service provider can do for your company, Contact CTTS today: (512) 388-5559, together we'll find the appropriate solution for you and your business for today and whatever the future may hold.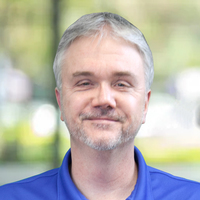 By Kurt Rinear
Director of Technical Services
Central Texas Technology Solutions