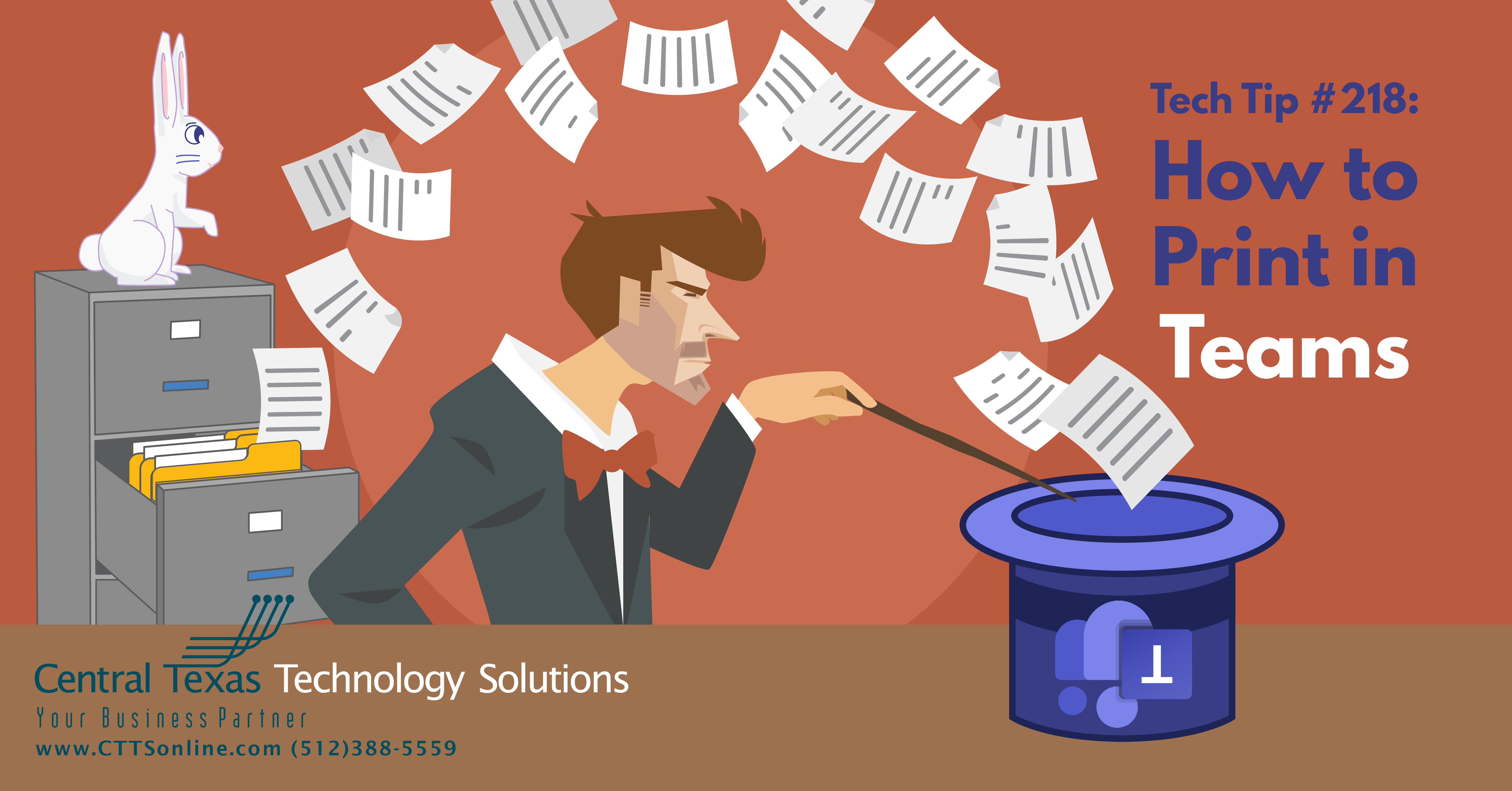 Are you using Microsoft Teams, but are wondering how you can print while you are in Teams? Well, watch the video below and you will be a printing pro: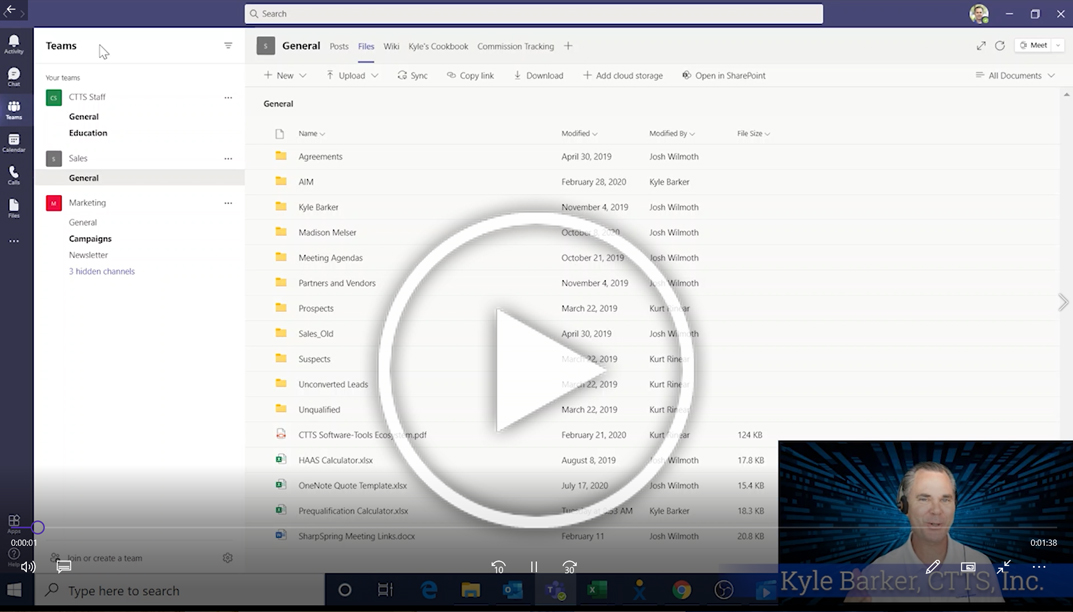 First, locate the file in Teams that you are wanting to print.  If you are trying to print a native Microsoft file, like a Word file or Excel, then do this:
Click on the document you want
At the top, click on "File"
Near the bottom of the side ribbon, you will see Print
If you are trying to print a PDF document or other non-native Microsoft file, then you will need to take an additional step.
On the file you want to print, click the three dots associated with it.
Then, you will need to either open it in a browser or download the file.
If you open it in the browser, then you will see the familiar print icon at the top when you do.
If you download it, if you can quickly click it do it.  If you are slow like me, then just click the file folder and downloads, and the latest download will be at the top.  Double click it to open, and the print icon is there.
For a more in-depth look, see the various ways you can print from Microsoft Teams laid out in the step-by-step tech tip HERE.
I know, it shouldn't be this hard to print something, but hey, now you are an expert!  So, take the rest of the off.  You deserve it.  And we'll see you, next Tech Tip Tuesday.
Like you, we know technology can be frustrating. If you want a managed service provider to take care of your IT, so you can take care of your business, call CTTS today:
(512) 388-5559
.