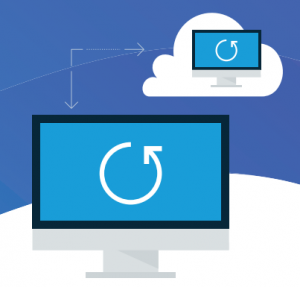 In today's remote work environment, safeguarding your business data is more crucial than ever. That's where Datto Cloud Continuity shines. It's not just another backup solution; it's a business continuity partner. Using image-based technology, it captures your entire system—settings, applications, and files. Should anything go awry, you're back in business in no time, with minimal disruption.
Perfect for work-from-home employees, Datto Cloud Continuity ensures that critical business data on remote PCs is never left unprotected. Its comprehensive backup and quick recovery features make it indispensable for today's flexible work arrangements. Best of all, the pricing is straightforward—no hidden fees—making it a go-to choice for businesses operating on Windows 10 and 11 devices.
Datto Cloud Continuity offers more than just data protection; it provides peace of mind, ensuring your business thrives in an ever-changing landscape. Make the smart choice today to protect your invaluable remote workforce and keep your operations running smoothly.
Why do businesses choose Datto?
Business Continuity and Disaster Recovery (BCDR)
Datto's continuity solution ensures that businesses can recover quickly from any disaster scenario, whether it's hardware failure, ransomware, or natural disasters.
Inverse Chain Technology
This technology reduces the vulnerability of gaps in backup chains and ensures efficient storage utilization.
Hybrid Cloud Backup
Datto's solutions backup locally for quick restores, and everything is mirrored off-site in the Datto Cloud. This gives a good balance of fast local restores and disaster recovery from the cloud.
Ransomware Protection
Datto's solutions can detect ransomware attacks, allowing MSPs to roll back to a clean backup and avoid paying a ransom.
Advanced Networking Solutions
With Datto's managed networking services, businesses can ensure that their networks are fast, reliable, and secure.
Ask the CTTS team about Datto and have the added protection for your business.