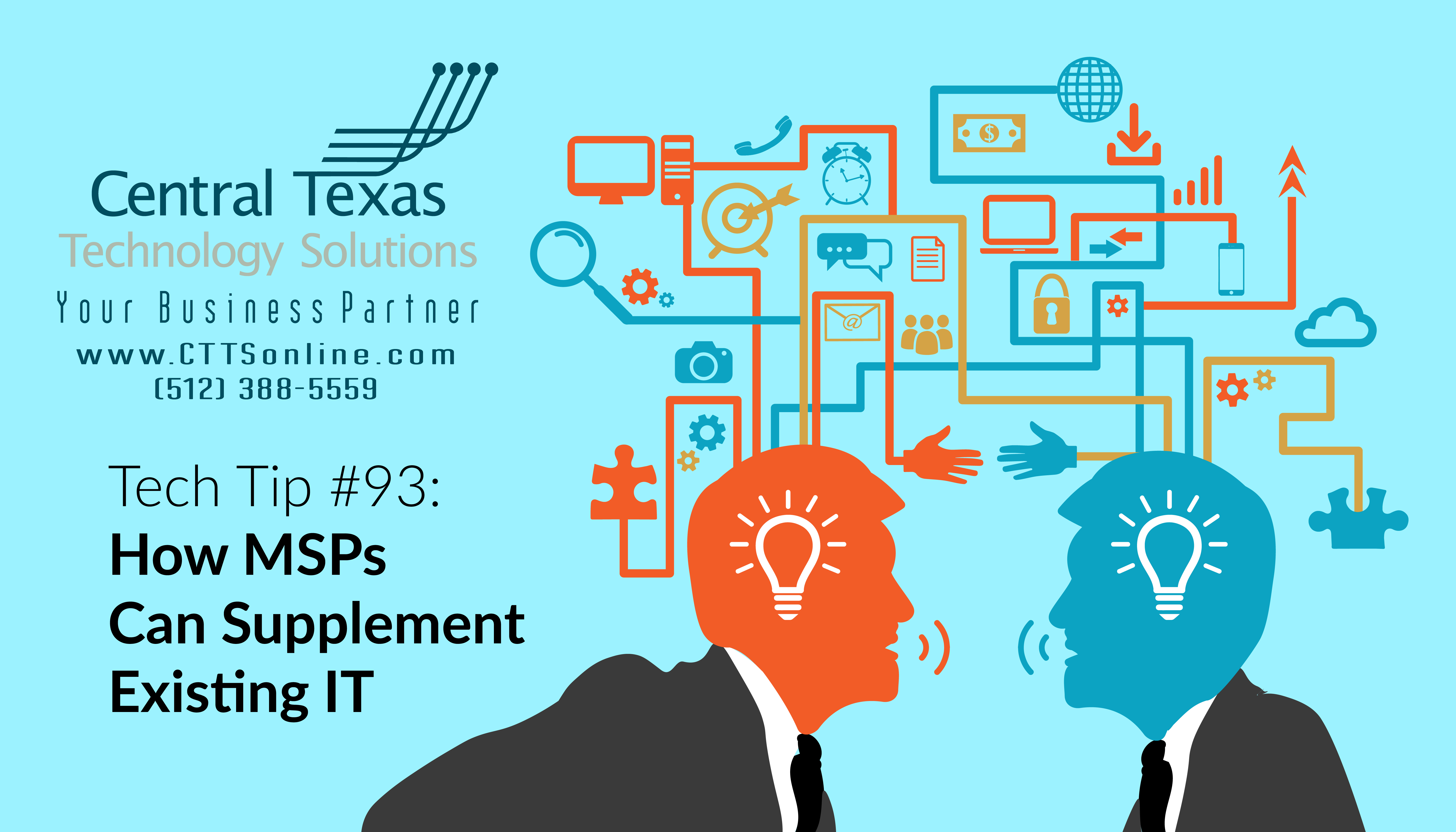 Many small and medium sized companies have no staff and expertise in maintaining their IT systems and software. For these businesses, engaging an IT Managed Service Provider (MSP) makes perfect sense. But what about those companies that do have a small IT staff to handle things? Can an MSP benefit them as well? Absolutely.
Engaging an IT Managed Service Provider for supplemental IT is a great asset for these types of companies. Many companies in this position have one or two IT staff that mostly focus on desktop support for their company's end users. Often they are busy putting out fire after fire dealing with support issues and get overwhelmed. Often there are other things that they can and should deal with but they don't have the time. Sometimes they have minor networking and server skills and could use some assistance in these areas of IT. And we all know the moment they go on vacation or have an off day, that's when things will break and go sideways. Leveraging the MSP to assist IT staff on all of these instances can help the internal IT staff keep your business technology running smooth and allow them to focus on what they need to.
The MSP also brings a slew of tools that many small companies do not have access to. MSPs use modern ticketing and IT documentation systems that they can extend to clients to help them manage their support cases and documentation on systems, processes, configurations and even password management. MSPs also use Remote Monitoring and Management (RMM) systems allowing them be proactive with alerting and find issues before they become serious problems and create downtime. RMM also allows automation on maintenance, security and patching. These tools can be extended to allow client IT access. Many small to medium sized companies can't make the investment into these tools so leveraging the services of a MSP can greatly benefit the health and security of their environment. MSPs also use and sell a wide variety of Cloud Services. This allows the MSP to assist local IT shops in successfully evaluating and transitioning to Cloud services. MSPs also tend to do more purchasing and have a variety of vendors for different products and services and can tend to get things at lower cost.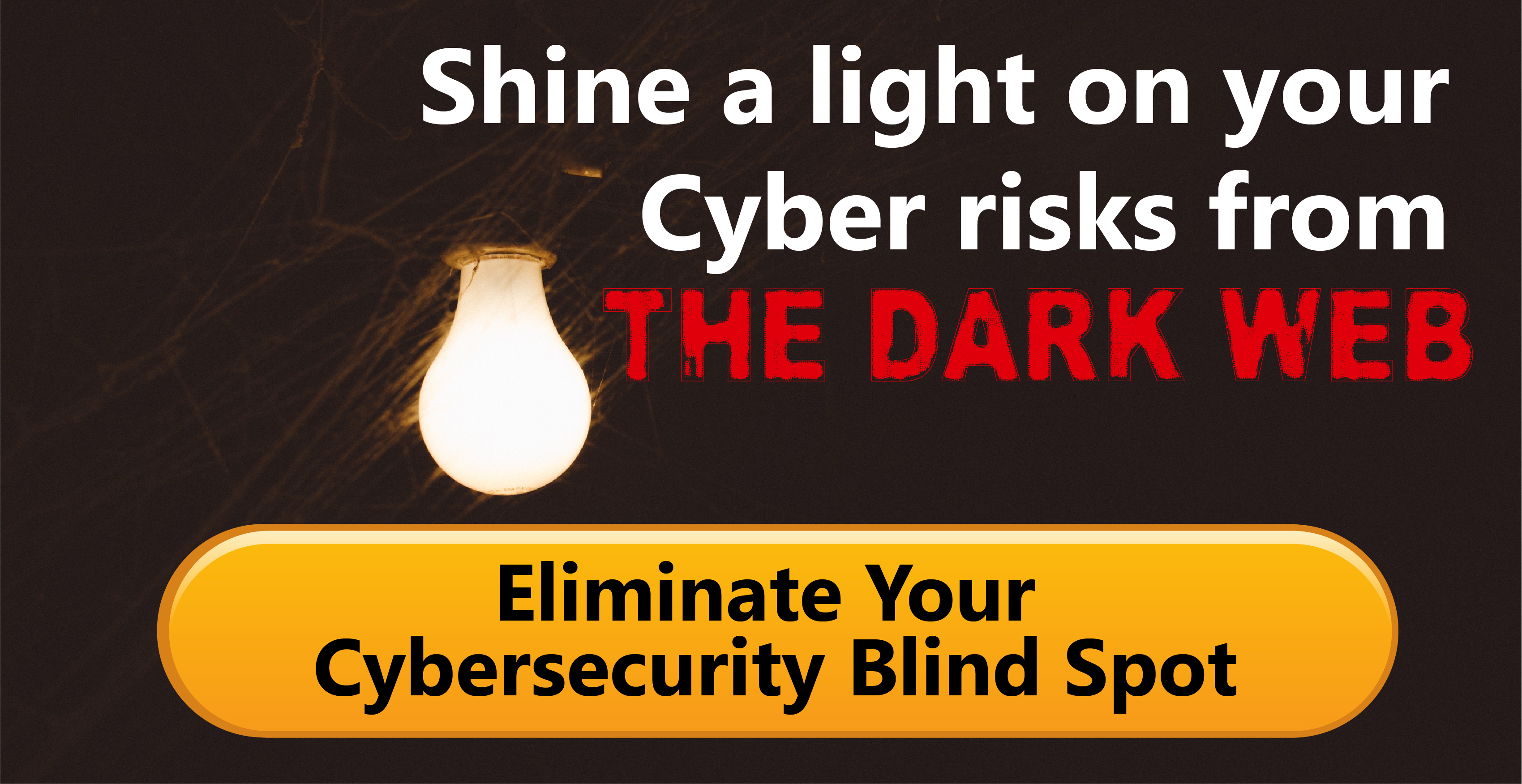 However, It's not just operational, day to day IT where MSPs can provide value to existing IT staff. MSPs frequently provide project management for large migrations and technology implementations. MSPs are familiar with the services and software across multiple verticals and can help IT shops vet software and services and help them with testing and implementation. Some MSPs also provide vCIO services to help companies with their IT budgeting, compliance and getting the most out of their IT spending. MSPs can help teach IT Staff on areas that they might need more knowledge and skills.
Leveraging the tools, knowledge and capabilities of Managed Service Providers can be a powerful augment to existing IT staff. MSPs can give IT staff the backup they need to keep their environments running smooth and reliable so their technology helps drive profitability and their company's mission rather than detracting from it.
If you would like more information on how your business can have unmatched network visibility and security with support from the leading Managed Service Provider in Central Texas,  Contact CTTS today: (512) 388-5559. Just mention this post and we'll give you a FREE Technology Assessment to see where you stand.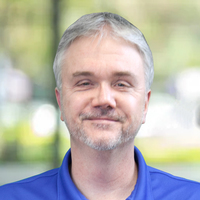 By Kurt Rinear
Director of Technical Services
Central Texas Technology Solutions