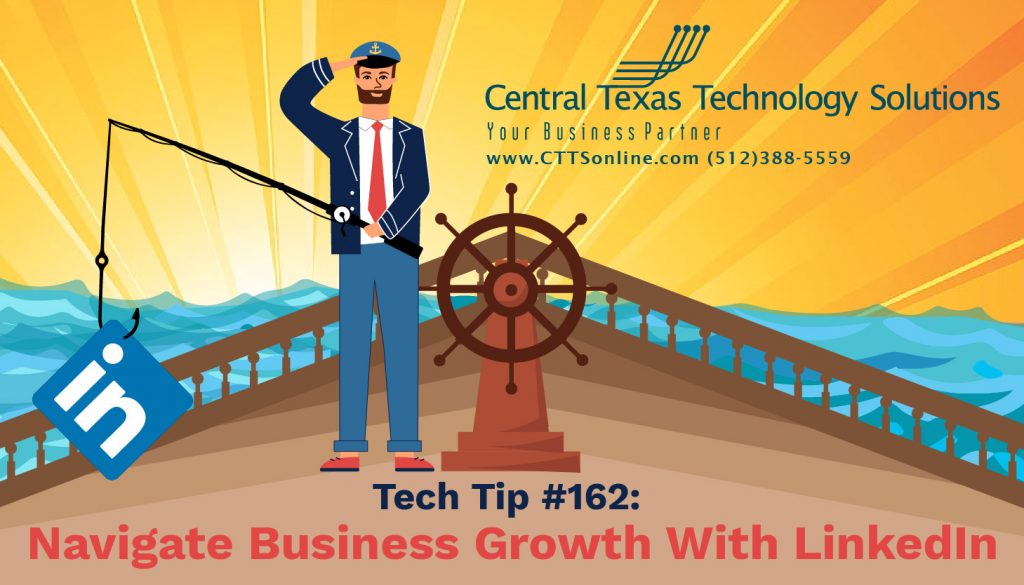 LinkedIn has over 500 million users.  So how can you use it for your business to find the prospects you want?
Answer:  Through the Advanced Search feature on Sales Navigator.  (Sales Navigator is an additional monthly cost.  However, the first month is free and you can cancel at any time.)
Log-on to your LinkedIn account and click the Sales Navigator icon in the upper-right corner.  Then, click on the "Advanced Search" drop-down and select "Search for Leads."
(As you make your selections, you will see the number of results you achieve in the top right corner increase or decrease.)
Geography
Geography is a good place to start.  You can select the city you would like to target; or for a more refined search, you can select a zip code (and the radius around the zip code).  If you are looking to target your business neighbors, then begin here.
Job Title
You can refine the search inside the company of who you are needing.  It isn't always the CEO or President who is the decision-maker.  Don't overlook the Office Manager.  Plus, they are easier to reach.  If it isn't the Office Manager, then they might be able to direct you to the right individual.
Company Headcount
Targeting the size of the company can help you if you are trying to search for start-ups or smaller companies.
Years in Current Position
If you are looking for start-up or new companies, use this selection paired with the "President" or "Owner" of the company.
Keywords
Use this option to narrow down your search even more.  You can use it to find board members or those who might have similarities to you in education or activities.  Example:  You might enter search terms like "University of Texas" and "Football" if you are looking to invite prospects to a company tailgate.  The Keyword feature would only show you profiles of individuals who have both of those words in their profile.  (There are over 2,600 with both of those in Austin, TX.  So, you might need to refine a little more.)
Your prospects are now narrowed down and you can save and name this search.  But now what?  If you have made it to the end of this, email me at Kyle.Barker@CTTSonline.com and I will respond with a way to put your searches into an Excel spreadsheet automatically and free of charge.  Happy searching!
As always, feel free to contact CTTS if you'd like to learn more or for a free IT Assessment to see where your business technology and cybersecurity currently stands, contact CTTS today: (512) 388-5559.