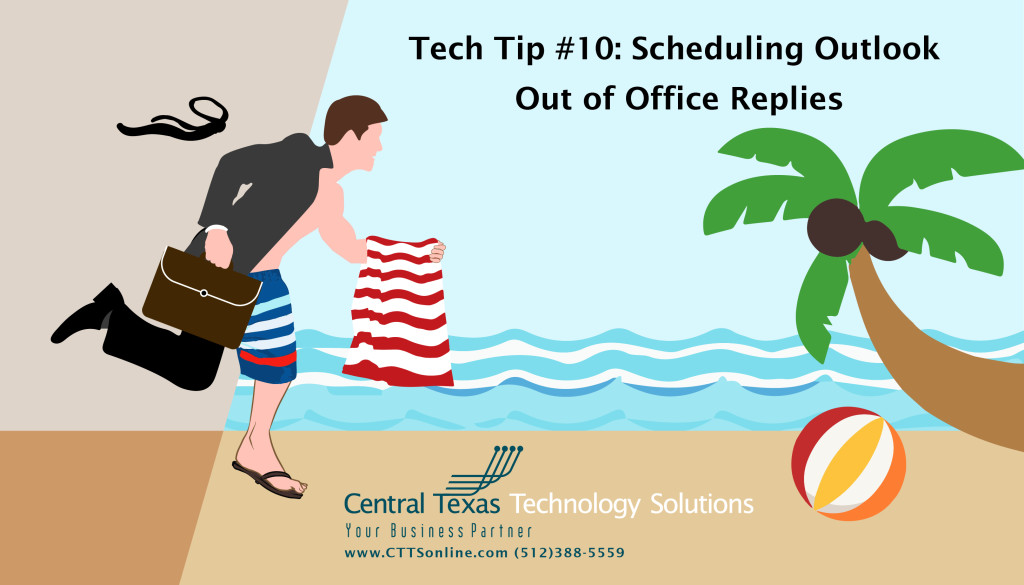 Most of us that have used email in a personal or work capacity have used Microsoft Outlook. Many of us have used the Out of Office feature to send automatic replies when we are out. But what happens if we forget to set it before we leave. Well if you're on CTTS Hosted Exchange service, you can do this easily from Outlook Web Access from any computer with an Internet connection. Log into your Outlook Web Access and follow these instructions.
Fortunately, if we think about it beforehand, we can actually set the time frame that we schedule Automatic Replies so that when we head out, Outlook takes care of it for us. While this works with local and Hosted Microsoft Exchange email, it can also work for Hotmail, Gmail and other services with a little bit of Outlook elbow grease. You can create an email template and use Outlook rules to create an Automatic reply function for these services. Just follow the instructions half way down this article, under "I have an account with Office 365 Home, Outlook.com…
Outlook is a great communications tool. By leveraging the Automatic replies features, you can make it work for you even when you aren't around.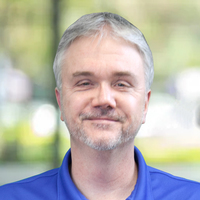 By Kurt Rinear
Director of Technical Services
Central Texas Technology Solutions