Can you really afford not to have it?
Voice over the internet has become a very vital role in the effective communication of businesses in the United States.
VoIP in it's early stages, got a black eye do to the state of slow Internet and Connectivity issues With High Speed Internet becoming very cost effective and the network reliability and up time at its highest levels, the prevailing issues with VoIP business phone systems mostly do not exist now.
A big hidden reason for a business to move to VoIP, is one that most businesses don't even consider upon purchase of VoIP. Due to the fact that it uses the internet to make phone calls, thus the associated calling rates reflect this, especially for Long Distance and International calling. VoIP telephony is recommended as one of the most effective and economical ways to call an international location today. This is generally lost on the normal consumer, but for business, this can be a massive cost savings.
Let us now cover some of the major reasons that will help your business when considering a VoIP purchase.
Why is VoIP gaining popularity?
VoIP enables the user to call to any local or international location using the internet and with the proper equipment or APP from anywhere that has an internet connection.
No Landline Now
By it's pricing, ease of use, simple setup, or accessibility, a VoIP system dominates over the conventional method in every aspect. Outdated landline service to a local PBX is no longer needed and you can also in most cases use the free virtual fax system (offered free on many VoIP providers) to totally eliminate the Landline Company and its expensive costs from everything from paying for Touch Tone dialing (crazy), 3 Way Calling, and of course Long Distance and International charges. If your Voip carrier is charging you long distance in the US, you picked the wrong Voip provider and International rates are pennies compared to landline rates.
Internet Voicemail
The majority of VoIP services that exist in the market today offer voicemail and most offer Voicemail to email for no charge. As a business owner, marketer or a business development office, never again worry about a missed call. Even if the basic VoIP connection is lost, as soon as you reconnect, all your voice messages will be waiting for you, as the voicemail is stored in the cloud. You can also purchase a service that will transcribe this voice message to text in your email or to a cell phone via text at a very small fee.
Custom Call Flow and Automation
With VoIP you can program almost any kind of "Call Flow" to make your business run more effective and even add customization that makes your business sound more professional to your customers. Use of Automation and Automatic Call routing to a customized greeting (referred to as Auto Attends) and Call Forwarding can make even the smallest of businesses compete with the big guys. Your customers will hear professional automated greetings if you ever miss a call. Or if its important you never miss a call, it can be forwarded to another number or even your cell phone. If there is something you want done, just ask and most VoIP providers have a solution ready for you. Where a PBX has limitations and is very expensive to change, VoIP is easy to change and the programming is usually done on a cloud portal so no one has to come onsite at all.
Custom Features are generally FREE
Most landline nickel and dime you for any and all features. If you want multiple lines for your business, you pay for each and every line. With VoIP you can take one line and mirror it to have the ability to answer multiple calls on the single line. The old 3 Way calling is a basic function on all VoIP. It's easy to use and you can add multiple calls to an existing call at the press of a button on most VoIP handsets. There are so many paid landline feature that are free with VoIP this list is too long to publish here.
These are just a few reasons to move your business away from PBX and landlines over to the more flexible and less expensive VoIP solutions. There are many providers to choose from, so do your homework and select one that offer the most options your company needs and has a good reputation for customer service.
If you would like more information on what VoIP can do for your business, contact CTTS at (512) 388-5559. We will come up with a plan that works for you, your devices, and your employees.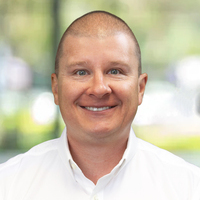 By Josh Wilmoth
CEO, Central Texas Technology Solutions