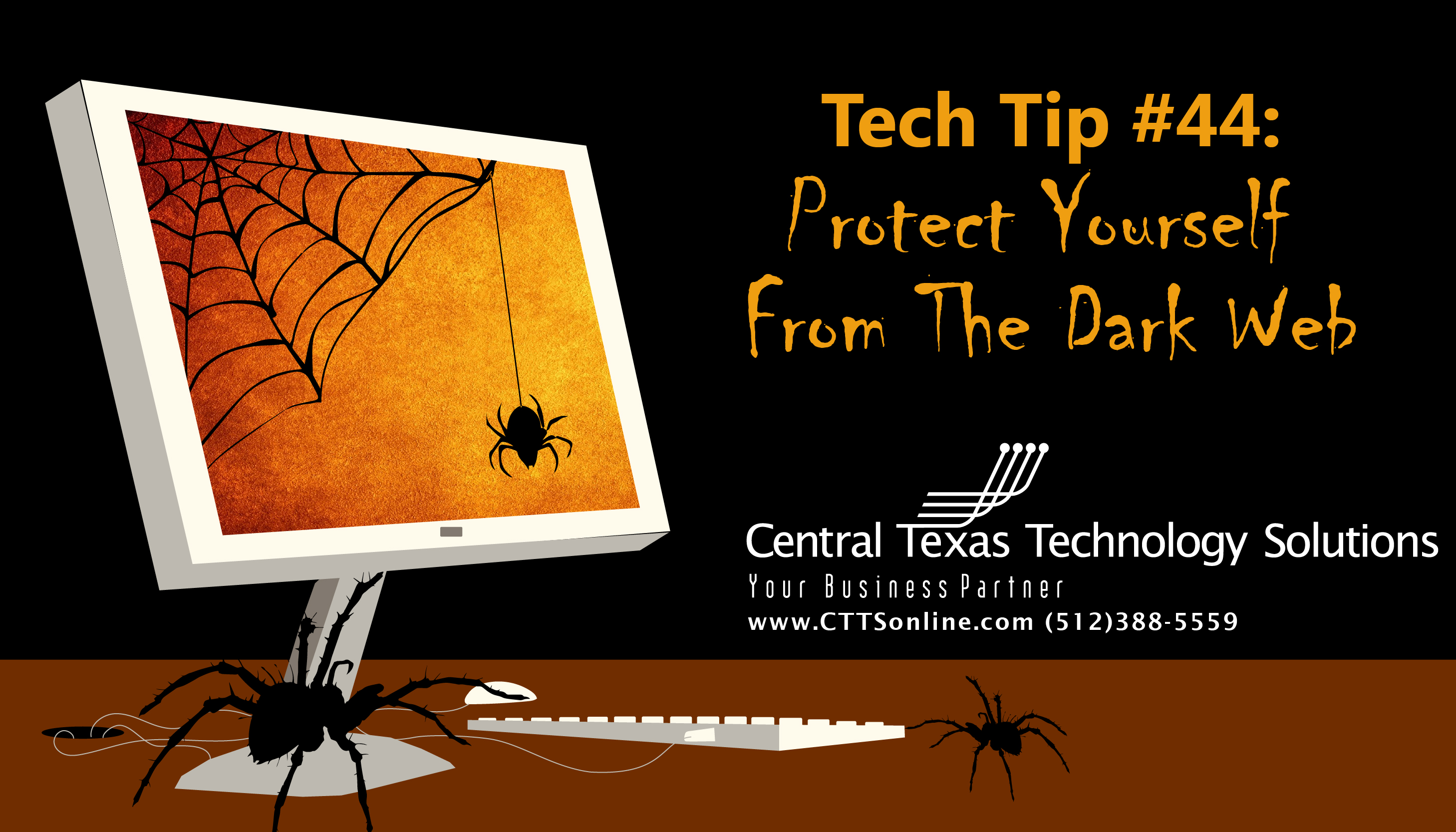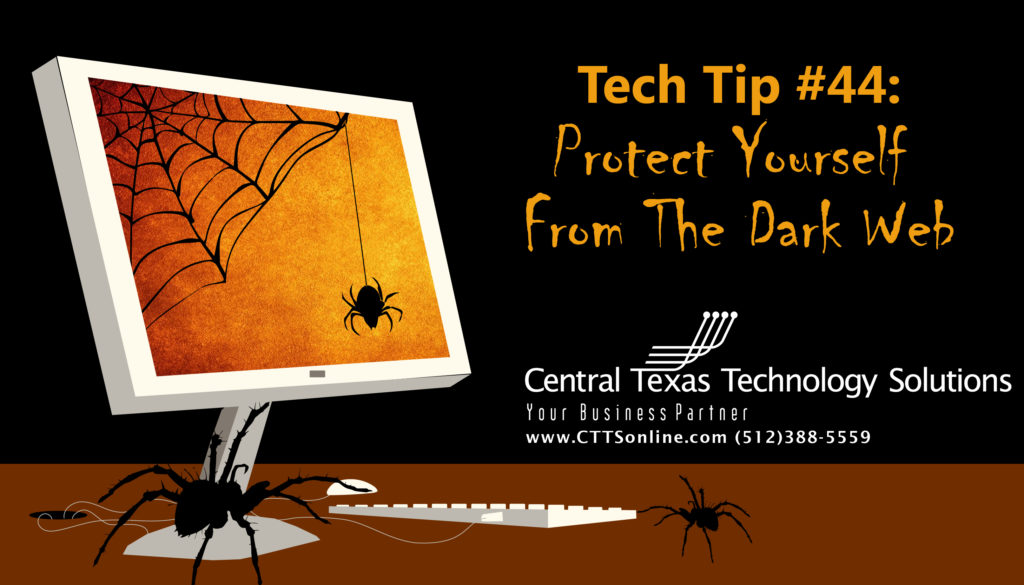 Dark Web: The Internet's Spooky Underbelly
On a special Halloween edition of Tech Tip Tuesday, we're discussing the dark web (a.k.a deep web, darknet), its purpose and steps to protect your information from circulating in its depths.
The dark web exists as a place of anonymity below the internet you know and use every day. However, the term "dark web" is also often used to refer to the darknet, the overlay networks that are used to anonymize communications and obfuscate origin and destination traffic.
Using anonymity as its biggest characteristic, this draws attention from individuals who seek to gain from illegal activities such as the sale of firearms, drugs and one that may affect you the most: the sale and trade of stolen credit cards and personal information (i.e. names, home and email addresses, social security numbers and banking information)
With the rise of security breaches in the last year alone, it can seem like an uphill battle in frustration to ensure not only your business data is safe but also your personal information. There are a few things you can do on your end to better safeguard yourself and your business from the looming threat of stolen information and fraudulent activity done in your name.
Upgrade your credit cards to an EMV (chip)
The chip present in these cards are used to authenticate transactions, provide payment security and decrease fraud. Most major credit cards and banks began rolling these out to cardholders over the last couple years but there's no time like the present to get current if yours remains chip-less.
Create Strong Passwords and Update Them Frequently
Last week, Brandon discussed the importance of password security and that case cannot be emphasized strongly enough.  Which brings me to the next layer of protection…
Turn on Two-Factor Authentication Where Available
Most major online accounts have implemented two-factor authentication (2FA) to send push notifications for account owner approval. Here is a great article that consolidates most of the major players (Apple, Twitter, Google, Facebook and several others) and the steps to enable 2FA on their platforms.
Shred everything with sensitive info that isn't filed
Gone are the days of "checking your mail over the trash can". A shredder is one of the best investments you can make and will pay for itself over and over again.
After you've done your personal due diligence, you can also take it a step further for your business and yourself by reaching out to CTTS and discussing our Dark Web Credential Monitoring service. Learn if your information is exposed on the dark web, whether you've been part of any data breaches, and how to ensure you're safe online here: http://bit.ly/darkweb-consult
Additional information:
How fast will identity thieves use stolen info?
The Market for Stolen Credit Cards
If you have any questions, we're here to help, give us a call at (512) 388-5559.