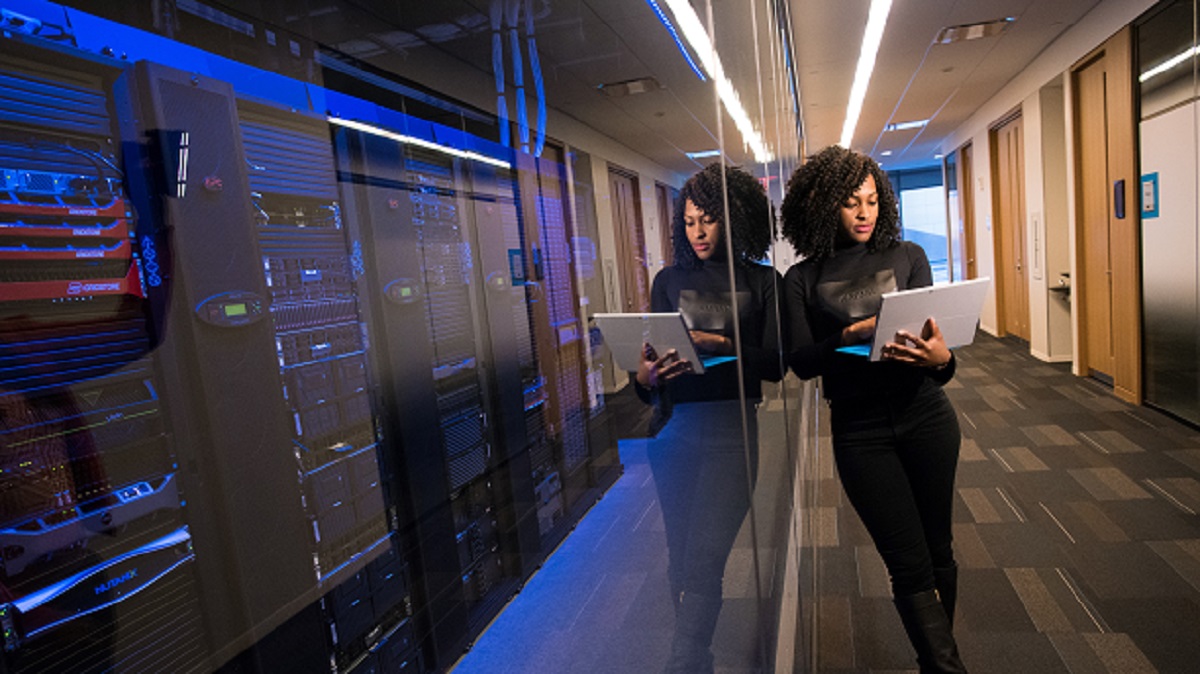 The world has become digital faster than anyone could have predicted. For users and businesses across the globe, we've had to evolve as our processes, communications, security needs, and more are operated through technology.
For SMBs, technology is not just necessary – it's foundational to running a profitable, efficient, and scalable business. When small and medium-sized businesses create a strong technology foundation, they can confidently grow their company, hire new employees, take on new customers, and expand their operations.
However, when cracks in the foundation appear, the integrity of the entire business is at stake. Like houses, the damage isn't limited to just the foundation when the concrete has cracks, the ground shifts, or the piers and beams start to bend. A compromised foundation will affect every square inch of the home, from utilities to the roof.
But a business isn't like a home where you can see cracks forming or dips and bulges appear on the floor. So how can a business leader tell whenever the technology foundation they've created is compromised and putting the whole business at risk? And when they figure out what the problems are, how do they solve them?
When homeowners inspect their home, mechanics provides a multi-point inspection on their vehicles, they follow a three-step plan. Business leaders take a similar set of steps to assess their technology:
Identify the technology gaps and issues.
Order them based on how dangerous they are.
Prioritize solving them from most to least critical.
Benefits of prioritizing your technology gaps
The second step is the most important when closing your technology gaps – knowing which technology issues leaders need to resolve first benefits the business.
Fix the most critical gaps immediately
After an assessment – whether business leaders or a technology professional performs it – dozens if not hundreds of problems could be found. It can be overwhelming, and many SMB owners grow anxious about solving all their technology problems and closing their gaps at once.
It doesn't have to be that way, though, and shouldn't be. For example, every lane isn't closed simultaneously when repairing a highway. Instead, workers take care of it in sections, blocking off and improving the most damaged spots first during off-hours, then moving to the less damaged areas.
The same is true for technology vulnerabilities – close the most critical gaps first. Unfortunately, closing all the gaps at once isn't very practical, and rarely is it financially responsible.
Promote better budgetary decisions
It's going to be tough justifying to your CPA why you took out a line of credit, agreed to a managed service plan, or used up a bunch of cash to solve technology problems without a plan. Randomly using funds to close gaps won't help defend your business against threats nor make operations more efficient.
Instead of randomly assigning cash to issues, determine and resolve the most critical and crucial issues first.
Improve control over transformation and upgrade
Never put the cart before the horse when upgrading and updating your technology. By prioritizing your technology gaps, you understand what order they need to be solved in to prevent doubling back or undoing previously completed resolutions.
Confusion, poor decisions, and harm come to your company when a technology solution is implemented but has to change a few weeks later because of a solution for a different problem altogether.
Avoid overburdening key stakeholders
Employees, customers, vendors, partners, and owners will all be affected by your technology transformation. For example, when employees are overburdened by their processes changing every time a new solution is implemented, it may drop their morale and productivity.
Likewise, suppose customers have to relearn how to interact with your company because technology changes that interaction. In that case, their satisfaction will decline and put that revenue at risk. Again, prioritizing and strategically closing gaps based on severity is the easiest way to reduce the friction new technology may cause.
Collaborate with a Managed Service Provider for success
If you're unsure of where to start, give CTTS a call. As a Managed Service Provider, we take all the guesswork of identifying and prioritizing the technology gaps for our clients. We help them implement the technology that sets their business up for long-term success.
If you're not ready to talk, then consider downloading our infographic. It provides more content on the types of technology gaps and how to start prioritizing them. Don't let technology gaps cause cracks in your business's foundation. Instead, secure and stabilize your company today.